Stages of having diabetic feet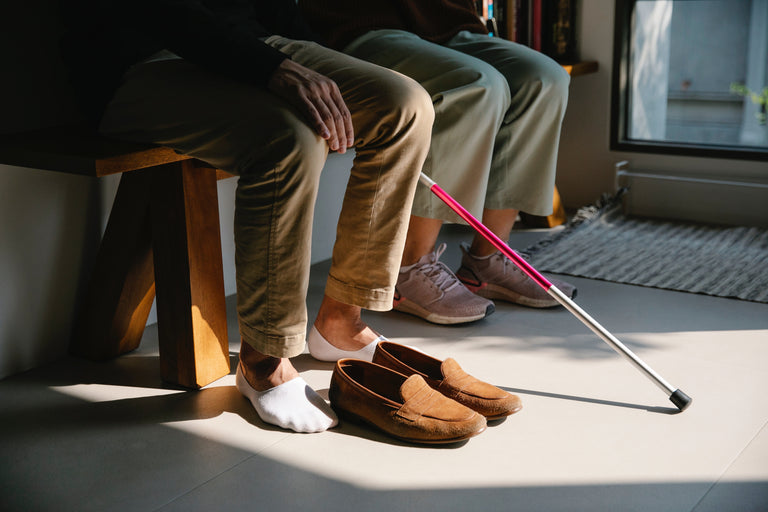 Diabetic foot complications are a serious concern for individuals with diabetes. They can lead to severe health issues and even amputations if not properly managed. Recognizing the stages of diabetic foot complications is crucial for early detection and intervention. In this article, we will explore the different stages of diabetic foot complications and highlight the importance of timely medical attention and preventive measures.
Overview of Diabetes and Foot Complications
Diabetes is a metabolic disorder that affects the body's ability to regulate blood sugar levels. Over time, high blood sugar can cause damage to nerves and blood vessels, particularly in the feet. This damage increases the risk of foot complications such as neuropathy, ulcers, and infections.
Stage 1: Preclinical Stage
At this stage, individuals may not experience any visible symptoms or complications. However, it is essential to undergo regular foot examinations and practice good self-care to prevent the progression of diabetic foot issues. Risk factors such as poor blood sugar control, obesity, and smoking should be addressed to reduce the likelihood of complications.
Stage 2: Early Stage
In the early stage of diabetic foot complications, individuals may begin to notice mild symptoms. These may include numbness, tingling sensations, and dry skin. Proper foot care becomes critical at this point, with a focus on regular foot inspections, moisturization, and wearing appropriate footwear. Prompt medical attention is necessary to prevent further progression.
Stage 3: Acute Stage
As diabetic foot complications progress, individuals may develop foot ulcers. These ulcers are often the result of pressure points, poor circulation, or neuropathy. Infections can arise, leading to more severe health issues. Wound care and infection management become essential in this stage, along with professional medical intervention. Treatment options may include debridement, offloading devices, and antibiotics.
Stage 4: Advanced Stage
If left untreated, diabetic foot ulcers can lead to severe complications. Tissue damage, gangrene, and amputation become significant risks. Specialized care from podiatrists and wound care specialists is necessary to manage these advanced complications. Treatment options may involve advanced wound therapies, surgical interventions, and rehabilitation programs.
Preventive Measures and Self-Care Practices
Preventing diabetic foot complications is crucial for individuals with diabetes. Maintaining good blood sugar control, adopting a healthy lifestyle, and following proper foot care practices are vital preventive measures. Regular foot hygiene, moisturization, and nail care can help reduce the risk of complications. Wearing well-fitting shoes and performing foot exercises also contribute to foot health.
Seeking Medical Attention and Treatment Options
Early detection and prompt medical attention are essential in managing diabetic foot complications. Individuals should seek professional help at the first signs of symptoms or abnormalities. Podiatrists and specialists in diabetic foot care play a crucial role in providing appropriate treatment. Treatment options may include wound care, orthotic devices, medications, and surgical interventions, depending on the stage of complications.
Conclusion
Understanding the stages of diabetic foot complications is crucial for individuals with diabetes. By recognizing the signs and seeking timely medical attention, complications can be managed effectively. Practicing preventive measures and adopting a proactive approach to foot care are key in reducing the risk of diabetic foot complications. With proper management and attention, individuals with diabetes can maintain healthy feet and overall well-being.