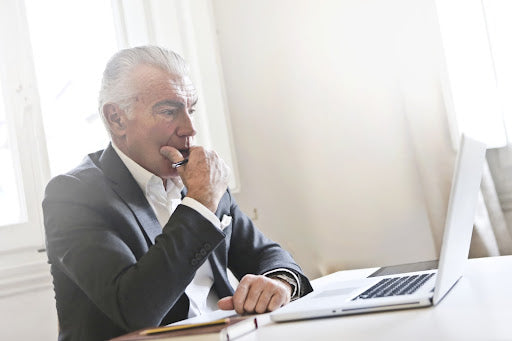 Diabetes, which is currently on the rise globally, is a significant chronic disorder that can lead to heart disease, stroke, and permanent problems with the nerves, eyes, and feet.
Although "diabetes" is a well-known term, there are numerous distinct symptoms and complex metabolic processes at work. Half-truths are widespread because they are both frequent and confusing. As a result, despite the overall condition, much incorrect information is still available.
Many people have false beliefs about Diabetes and how to treat it. These are some things you should know about Diabetes.
Common myths about Diabetes
Myth: Overeating sweet food leads to Diabetes
Fact: Not necessarily. However, it is understandable that individuals are uncertain whether sugar contributes to Diabetes. This misunderstanding may result from the fact that food is transformed into a sugar called glucose when you eat it.
The body uses glucose, often known as blood sugar, as an energy source. High blood glucose levels are a symptom of Diabetes, a chronic condition in which the body cannot effectively generate or use insulin.
When blood glucose levels are too high, insulin lowers them. This hormone transports blood glucose into cells, which can be used as fuel. However, in people with Diabetes, the body produces insufficient insulin or uses it poorly. As a result, the additional sugar remains in the blood, raising the blood glucose (blood sugar) level.
A diet heavy in sugar and fat can create obesity in those who do not already have Diabetes, increasing the risk of acquiring type 2 diabetes, even though eating sweet food may not directly cause the disease. Therefore, gaining weight and being inactive are the real risks. Instead of eliminating sugar from your diet, matching your calorie intake to your body's demands is more crucial to lowering your risk.
Myth: I won't develop Diabetes because no one in my family does.
Fact: There is a direct link between getting Diabetes and having a family history of the disease. Genes merely affect the possibility or susceptibility to the condition; they do not guarantee that you will develop Diabetes or not. Both type 1 and type 2 diabetes are prone to family history. But there are other risk factors, like age, being overweight, how much exercise you do, and how good your diet is.
Many people believe that family history is the only risk factor for Diabetes, even though many people with the disease do not have any close relatives who also have it. However, your risk for type 2 diabetes may increase due to certain conditions and lifestyle choices. These consist of the following:
Type 1: Type 1 diabetes, or juvenile Diabetes, is a chronic illness in which your immune system kills the cells in your pancreas that produce insulin. As a result, the pancreas produces either very little insulin.
Family history

Pancreatic diseases

Infections or disorders that might harm the pancreas
Type 2: The body improperly uses insulin to maintain appropriate glucose levels.
Overweight and obesity 

Sedentary behavior

Prediabetes - elevated blood sugar levels, but not high enough to be classified as Type 2

Ethnicity - Hispanic/Latino Americans, African Americans, Native Americans, Asian Americans, Pacific Islanders, and Alaskan natives are more likely to have Diabetes.

You have already experienced gestational Diabetes;

Polycystic ovary syndrome sufferers
Gestational: Occurs during pregnancy and results in elevated blood sugar levels that may harm the mother and the unborn child.
Family history

being overweight or obese

having a glucose intolerance

Age—the older you become pregnant, the higher your risk is.

Ethnicity: Women who identify as Hispanic/Latino, African, Native, Asian, Pacific Islander, or Alaska Native are at higher risk.
Myth: Diabetics must adhere to a particular diet.
Fact: The same foods everyone eats are consumed by those with Diabetes. They can gain from eating the same foods regarded as healthy for everyone else and adhering to a diet highly advised for the general public.
The American Diabetes Association no longer suggests consuming a certain amount of protein, fat, or carbohydrates. Therefore, there is no need for specific "diabetic" foods. All that is required is a healthy, balanced diet that is low in fat and sodium, rich in high-fiber carbohydrate sources, high-quality protein, and non-starchy vegetables and incorporates healthy fat sources to improve overall health and prevent chronic disease. These suggestions resemble nutritional eating guidelines for everyone.
Limit your consumption of fried foods, confectionery, desserts, beverages with added sugar, and highly processed convenience foods. People with Diabetes can consume sweets and desserts with a healthy diet. The key to eating sweets is to limit your intake and save them for rare occasions so that you can concentrate on eating healthy foods at meals.
If you have Diabetes, collaborate with your healthcare professional to create a diet plan that suits you best and that you can stick to over time. You can manage Diabetes with a healthy, balanced diet and an active lifestyle.
Myth: Taking insulin indicates failure and a worsening of my Diabetes.
Fact: Over time, Diabetes becomes more challenging to control. It is not a failure if insulin is used to lower blood sugar levels to a healthy level because doing so is desirable. Because their bodies can no longer make insulin, people with type 1 diabetes must use this medication. Because type 2 diabetes is progressive, the body gradually produces less insulin. Therefore, exercise, dietary modifications, and oral or non-insulin injectable medications may not be sufficient to maintain control of your blood sugar over time since the body gradually generates less and less of its insulin. You must utilize insulin to keep blood sugar levels in a healthy range.
Since insulin was only provided when severe medical problems emerged, many patients and their families connected insulin to declining health. Some people went so far as to blame insulin.
Insulin is a very effective strategy to maintain stable blood sugar levels and safeguard your body against uncontrolled Diabetes. You might not need to stay home close to the fridge when it's time for an injection now that so many possibilities are available. If your doctor prescribed insulin therapy, learn to take medicine without letting it control your life.
Myth: I can flush out extra sugar in my blood by drinking water.
Fact: Although drinking water is usually a good idea, you can't use it to lower high blood sugar levels. Even though water will help your kidneys remove toxins and keep you hydrated.
Water consumption will not manage or lower high glucose levels. Still, the best ways to lower glucose levels are to consume nutritious foods, exercise regularly, maintain a healthy weight, check your glucose levels frequently, and know what to do if they are too high or too low. It is also best to take prescribed medications and see a doctor regularly.
Even if drinking adequate water won't directly aid in removing sugar from your body, it's still necessary. Drinking sufficient water keeps your body and kidneys functioning properly. Additionally, it guards against dehydration and gives you the energy to complete those intense workouts quickly.