Is Manganese a Good Supplement If You Have Diabetes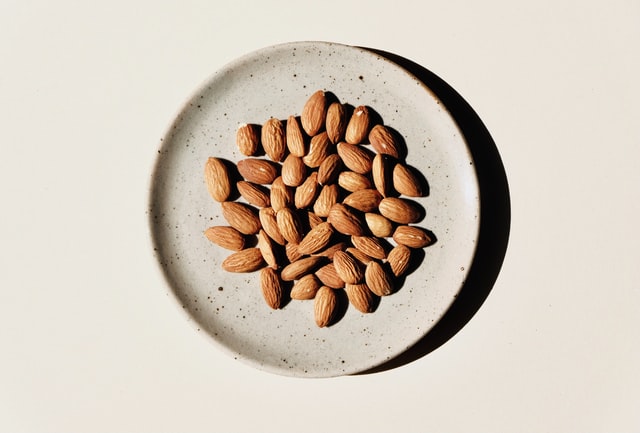 Manganese is an essential mineral that brightens skin, strengthens bone, and supports cartilage formation and glucose tolerance. It helps in stimulating superoxide dismutase (SOD) , which is an important antioxidant enzyme. 
What's more, manganese also stimulates the pancreas to produce insulin. It is the hormone that regulates blood sugar in the body. Manganese supplements can be helpful for individuals who have diabetes by producing more insulin naturally.
It also plays a vital role as an antioxidant and metabolic regulator. If you have type 2 diabetes, manganese supplementation can prevent deficiency. It activates antioxidants and your metabolic enzymes system. Manganese also regulates multiple bodily functions, including the metabolism of amino acids, cholesterol, glucose, and carbohydrates. Moreover, it is helpful in bone formation, blood clotting, and decreasing inflammation. 
Among diabetes patients, manganese deficiency is common. However, to some extent, it is thought to be the leading cause of Diabetes. Manganese is the critical cofactor of how enzymes manage glucose metabolism. 
It works in how glucose gets involved in chemical processes in the body, including cholesterol process, carbohydrates, and protein. Manganese is equally crucial for the normal functioning of your brain, enzyme system, and nervous system. 
Scientific Evidence-based Information
Multiple studies show evidence that manganese plays a part in regulating blood sugar. Research on animal species reveals that manganese deficiency can cause glucose intolerance, just like diabetes. However, studies show mixed results in this regard. Numerous studies conclude that individuals suffering from Diabetes have comparatively lower manganese blood levels. 
Some studies suggest that individuals suffering from diabetes have a low level of manganese in their blood. However, there is a need to conduct more studies for more evidence.
Besides, research in finding the association revealed the prevalence of diabetes is high in participants with low manganese. 
 Another study reported those having excessive levels of manganese in the blood are more protected from "bad" cholesterol than people with lower levels of manganese. Further studies explore that diet is the primary source to manage type 2 diabetes with some dietary supplements, like Manganese (Mn), that control glycemic.
A study by Care Diabetes examined the relationship between dietary Mn and type 2 diabetes. Further, it investigated whether the relation is independent of overall capacity and carbohydrate, fatty acid, fiber, calcium, and manganese intake. The research confirmed a reliable association between manganese and diabetes incidence.
Additionally, the study published in the Care Diabetes Journal revealed that a higher intake of manganese is related to a lower risk of type 2 diabetes. The researcher, Rhode Island, and his fellows studied the association between manganese intake and the risk of type 2 diabetes in postmenopausal women. The findings significantly proved the association. However, the intervention presented by the authors explored that the food that is rich in Manganese can potentially reduce the risk of type 2 diabetes. 
The manganese found in the body is about 10 to 20 mg, contributing to 25% to 40%in bone. Moreover, the liver, pancreas, kidney, and brain also have manganese. Your body manages stable tissue manganese level by regulatory control of manganese absorption and excretion. 
Manganese Blood Sugar Regulation 
Manganese plays a crucial part in regulating blood sugar. Besides, it is concentrated in the pancreas and involves the production of insulin that removes sugar from the blood. The role of manganese is the proper secretion of insulin and stabilizing blood sugar in your body. 
Further research shows evidence that individuals suffering from Diabetes contain a lower level of antioxidant enzyme manganese superoxide dismutase (MnSOD). It, however, slows down the level of manganese with blood sugar issues. 
However, manganese is responsible for controlling blood sugar levels among diabetes patients. Since there are similarities in how the body regulates and lowers blood sugar levels, it may play a beneficial role in hypoglycemia. 
Manganese Intake- How to Increase it through Your Diet 
Manganese supplements play an essential part in balancing manganese deficiencies in our bodies. But you have another reliable source: to increase the level of manganese intake through food. Let's go through what food is highly recommended. 
According to authentic authorities, the adequate intake level of Manganese on a daily basis is; 
For men aged 19 and older, it is 2.3mg

For women aged 19 and older, it is 1.8 mg

For pregnant women aged 14 to 50, it is 2 mg 

For breastfeeding women, it is 2.6 mg 
If you are willing to increase and balance your manganese intake through diet, you have to go for a particular food option. The recommended foods that are good sources of manganese include; 
Nuts like almonds and pecans

Beans and legumes like lima and pinto beans

Oatmeal and bran cereals

Whole wheat bread

Brown rice

Leafy green vegetables like Spinach

Fruits like pineapple and acai

Dark chocolate 

The Flour

Wheat germ 

Navy beans

Black and green tea

Sweet potato

Raisin bran 

Seaweed 
 Health Benefits of Manganese 
Let's discuss the potential health benefits of manganese.
Provide Antioxidants
It helps form an antioxidant enzyme called superoxide dismutase (SOD). They provide a shield to your body against radicals, which can destroy or damage your body cells. 
Support Bone Health
Manganese can also help promote strong, dense bones when consumed with other essential nutrients like vitamin D and calcium. Research studies show evidence that calcium and vitamin D play the most significant role in promoting good bone health. 
Reduce Blood Sugar
If you are suffering from diabetes, manganese can help lower the sugar level in your body. A study conducted in South Korea found people with diabetes had a lower level of manganese in their bodies.
Heal Wounds
Manganese supports the formation of blood clotting when combined with Vitamin K. Blood clotting holds your blood in a damaged blood vessel, so it is the first step towards wound healing. 
Hence, if you have an adequate level of manganese in your body, it will be helpful to stop blood loss when you get an open wound. 
Signs of Manganese Deficiency 
Manganese deficiency can occur if you suffer from diabetes or any other medical condition. In this case, you may consult with your medical advisor to prescribe you manganese supplements. 
Below are the signs of potential manganese deficiency:
Reduced glucose tolerance

Impaired growth

Changes in the metabolism of carbohydrates and fat

Skeletal or bone abnormalities

Fertility problems
Typical forms of Manganese Supplements
If you opt to take manganese supplements, you can easily approach your medical advisor and local pharmacy. Manganese also comes in the form of multivitamins. 
The usual form may include:
Manganese sulfate

Manganese gluconate

Manganese ascorbate
Manganese ascorbate in bone or joint health supplementsAmino acid chelates of manganeseHowever, you do not need to take supplements daily. It is preferable if you have any medical condition like diabetes and a lower level of manganese. 
Single supplements are available in the following form:
Manganese gluconate

Manganese sulfate

Manganese citrate

Manganese gluconate may not bother your stomach. 
Side Effects and Risks
Manganese is likely to cause side effects if a person does not take it in a balanced amount. Individuals who are using manganese supplements should not exceed their consumption more than the recommended amount. However, it is likely to take years for an individual to show symptoms.
It is considerable to discuss with your medical advisor the amount of manganese supplement you should take. It is also imperative because it may interrupt your current medications and disturb your present medical condition.
As discussed above, manganese is helpful in regulating blood sugar levels among diabetes patients. However, excessive intake of manganese can lead to Manganese toxicity.
The Health and Medicine Division of National Academies of Sciences, Engineering, and Medicine suggests that the upper consumption limit of Manganese is 11 milligrams for adults and 9 milligrams for teenagers.
However, excessive intake of manganese could interrupt your ability to absorb iron from your diet. These two minerals are indispensable to share absorption and transport ways. If you intake a meal that contains too much quantity of manganese or (take a lot of manganese supplements), your ability to absorb iron will lessen and vice versa. Studies present evidence that intake of manganese more than 11 milligrams per day could cause cognitive problems. 
Further studies suggest that manganese overdose in parenteral nutrition could transmit to newborns and infants. Hence, serious effects could take place as a result of overuse of Manganese like Parkinson's Disease. The disease includes symptoms like tremor or shaking, slower movements, or muscle rigidity. 
Other symptoms that you may experience in case of consuming excessive magnesium include:
Neurological disorder (difficulty walking, facial muscle spasms, tremors)

Hallucinations

Irritability

Aggressiveness 
Final Words
Manganese is a natural mineral that is present in some food groups. Although its excessive amount can be toxic, it plays an integral role in your bodily functions, including balancing blood sugar and maintaining bone health. If you take an adequate amount of manganese in your regular diet, you are less likely to develop any deficiencies. However, if your manganese deficiency level exceeds, you need to consider taking manganese supplements. Manganese plays a vital role as a nutrient for controlling blood sugar in the body.
However, there is a need to conduct more extensive research to establish what Manganese types are more useful to diabetic patients. Continue learning more about diabetes news, tips, updates, here at Diabetic Sock Club.