Home Remedies For Foot Numbness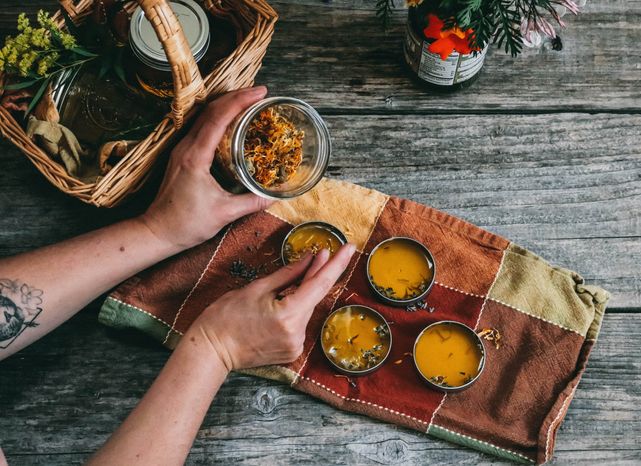 A person may feel numbness in their legs and feet because of a position that makes their feet uncomfortable. The blood flow in your feet is reduced when you sit in a position that puts too much pressure on the nerves. However, if you're in pain for a long time or have unexplained numbness, it could be an indication of a medical problem that needs to be addressed.
Burning feet syndrome is a medical term for the sensation of burning in the feet or lower leg (BFS). The feet become excessively heated and uncomfortable as a result of BFS. Depending on the source, BFS symptoms can be minimal or severe. BFS is common in older people, and it might get worse at night.
Causes of numbness in legs and feet
Because of their posture, a person's legs frequently become numb. Another reason is peripheral neuropathy, often known as nerve injury. Peripheral neuropathy is a prevalent cause of BFS. Nerve injury, on the other hand, is frequently caused by another medical issue.
Medical conditions that can cause nerve damage include:
Posture
Poor posture is one of the most common causes of temporary numbness in the legs and feet that puts pressure on nerves or reduces blood flow in the lower limbs. The medical word for transient (temporary) paresthesia is what many people refer to when their leg "falls asleep."
The following habits might lead the feet and legs to fall asleep:
Sitting on your feet or with crossed legs for long periods of time

Kneeling for long periods of time

Wearing overly tight pants, socks, or shoes
Injury
Nerves in the trunk, spine, hips, legs, ankles, and feet can be compressed, causing numbness in the feet and legs.
Lower back issues and sciatica
Compression of the nerves leading to the legs can be caused by problems in the lower back, such as a breakdown or herniation of spinal discs, resulting in numbness or sensory difficulties.
Sciatica is a condition in which the sciatic nerve, which travels from the lower back to the legs, is irritated. People may have numbness or tingling in their legs or feet if this nerve is inflamed or crushed.
Diabetes
High blood sugar levels are a complication of diabetes. High blood sugar levels for an extended period of time might harm blood vessels and neurons. Diabetic neuropathy is the medical term for this sort of nerve injury.
Diabetic neuropathy affects up to 50% of patients with diabetes now or in the future. BFS is one of the most common symptoms of diabetic neuropathy.
Small fiber sensory neuropathy (SFSN)
The feet and hands experience pain and suffering as a result of this ailment. The tiny sensory cutaneous nerves are destroyed as a result of SFSN. These nerves transmit sensory information from the skin to the brain. Diabetes and poor glucose metabolism are frequently associated with SFSN. Cold-like pain, tingling, or pins & needles are all symptoms of SFSN.
Heavy alcohol use
Chronic alcohol drinking can lead to alcoholic neuropathy, a condition in which the body's nerves are damaged. It's one of the most typical signs of binge drinking. BFS is a condition that is caused by damaged nerves.
Charcot-Marie-Tooth disease
Charcot-Marie- The peripheral nerves are damaged by tooth disease (CMT).
Typically, symptoms begin in the feet and lower legs. Symptoms include:
BFS 

Muscle weakness in the foot and lower leg.

Deformities of the feet.

Difficulty elevating the foot to walk.
In the United States, CMT is one of the most common inherited neurological illnesses.
Complex regional pain syndrome (CRPS)
CRPS is a wide phrase that explains the pain and inflammation that occurs when a person's arm or leg has been injured. Fractures, surgeries, and sprains are all common causes of CRPS.
BFS, stiff joints, withering away or extra bone development, changes in skin texture, and swelling of the affected limb are all symptoms of CRPS.
Tarsal tunnel syndrome
Carpal tunnel syndrome affects the wrist, but tarsal tunnel syndrome affects the ankle.
The nerve that runs along the inside of the ankle and foot is compressed and damaged, resulting in tarsal tunnel syndrome.
It can give your foot tingling or burning sensation.
Other causes of BFS
The following are other causes of BFS unrelated to nerve damage include:
Erythromelalgia

Malnutrition

Underactive thyroid (hypothyroidism)

Athlete's foot

Kidney disease

HIV/AIDS

Chemotherapy
Medication
The following are medical options for long-term numbness in the legs and feet include:
Antidepressants - Some antidepressants, such as duloxetine and milnacipran, have been approved to treat fibromyalgia.
Corticosteroids - Some corticosteroids can help reduce chronic inflammation and numbness associated with conditions such as MS.
Gabapentin and pregabalin - Medications that block or modify nerve signals may assist in alleviating numbness caused by fibromyalgia, MS, and diabetic neuropathy.
Home remedies
Here are home remedies that may help to relieve uncomfortable numbness in the legs and feet include:
Rest, ice, compression, and elevation (RICE) - 
RICE can be used to assist in alleviating the symptoms of tarsal tunnel syndrome. Many of the conditions that cause leg and foot numbness, such as nerve pressure, recover with rest. This includes resting the foot, applying ice to the ankle, employing compression, and elevating the foot.
Ice can aid in the reduction of edema that puts pressure on nerves. Apply cold compresses or wrapped ice packs to numb legs and feet many times a day for 15 minutes at a time. RICE can help to reduce swelling and inflammation, which can assist in alleviating BFS symptoms.
Heat - Heat can assist release stiff, painful, or tense muscles that are putting pressure on nerves and causing numbness. Overheating numb legs and feet, on the other hand, can exacerbate inflammation and produce discomfort and numbness.
Foot massage - Massage helps to improve blood flow and relieve symptoms in numb legs and feet. Massage improves blood circulation in a specific area of the body. If someone has BFS, they can massage their feet to promote circulation and blood flow to the areas that require it. This may aid in the treatment of some BFS symptoms.
Thai foot massage helped persons with diabetic neuropathy improve their balance, range of motion in their foot, and foot feeling, according to a 2015 study.
Exercise - Lack of exercise can weaken the heart and blood arteries, limiting their ability to pump blood to the lower limbs. Yoga, Pilates, and tai chi are examples of activities that help improve blood flow and relieve chronic inflammation or discomfort.
Supportive devices - Nerve pressure caused by injuries, tarsal tunnel syndrome, or flat feet can be relieved using braces and specially tailored footwear.
Alcohol reduction or avoidance - Toxins found in alcohol can induce nerve damage and numbness. Alcohol can also exacerbate the symptoms of chronic pain and inflammatory disorders, as well as create flare-ups.
Epsom salt baths - Epsom salt is commonly used to treat a variety of ailments, including discomfort and the symptoms of an athlete's foot.
Epsom salt is a magnesium sulfate-based natural substance. It can be used for a variety of things, including:
Relieves athlete's foot symptoms

Reduces inflammation

Exfoliates the skin 

Reduces odor 

Relieves constipation
People dissolve Epsom salt in warm water and soak their feet in it for 20–30 minutes.
BFS symptoms can be treated with Epsom salt foot baths. However, if you have diabetes, you should consult your doctor before taking an Epsom salt bath. This is due to the fact that Epsom salt may increase the risk of foot injury in diabetics.
Mental techniques and stress reduction - People with chronic numbness, such as MS and fibromyalgia, should concentrate on the fact that the numbness is often transient and will go away on its own. The symptoms of central nervous system illnesses are also exacerbated by stress.
Sleep - Many chronic conditions associated with leg and foot numbness are known to worsen with a lack of proper sleep.
A healthful and balanced diet - Nerve damage caused by malnutrition, particularly vitamin B deficiency, can result in numbness. Chronic inflammation and pain, which can produce numbness, can be reduced by getting adequate vitamins and other nutrients.
Lidocaine or capsaicin - A local anesthetic is Lidocaine. Before doing certain procedures, such as collecting blood, medical practitioners frequently use lidocaine to numb the skin.
Chili peppers contain capsaicin, which is a natural pain reliever. Capsaicin was found to be useful in reducing pain in a 2011 study.
Topical creams combining capsaicin and lidocaine patches, according to some doctors, are excellent therapies for diabetic neuropathic pain complaints. Both of these medications are commonly used to treat BFS in diabetics. There is, however, little evidence to back up their use. In both patch and gel form, topical lidocaine is a frequent treatment for pain associated with SFSN.
Vitamins - Vitamin deficits are linked to some forms of peripheral neuropathy. Vitamin B is necessary for the health of your nerves. A deficit can cause severe nerve injury.
While vitamin B can be obtained from food, your doctor may advise you to take a supplement. To avoid toxicity and worsening symptoms, stick to the prescribed dose.
Vitamin D may also aid in the prevention of nerve discomfort. When exposed to sunshine, your skin creates vitamin D. Neuropathy discomfort can be caused by a deficit. Neuropathy symptoms might be alleviated by taking a supplement.
Home remedies with the help of cooking ingredients:
Apple cider vinegar - Bacteria, fungus, and other dangerous germs are all susceptible to apple cider vinegar.
An athlete's foot can be efficiently treated by soaking the feet in warm water and an apple cider vinegar foot bath. However, there is no scientific data to support the efficacy of this treatment.
Turmeric supplements - Curcumin is a chemical found in turmeric. Curcumin contains anti-inflammatory, antioxidant, and antibacterial properties, and it could be used to treat a variety of skin problems. Curcumin is also useful in the treatment of a number of neurological conditions.
Turmeric pills can be used to treat BFS caused by damaged nerves and other nerve discomforts. Turmeric supplements or one teaspoon turmeric powder with 1/4 teaspoon crushed pepper can be taken up to three times per day.
According to a 2013 study, using curcumin in the early stages of neuropathy may have a beneficial effect. Curcumin, according to the study, can help prevent chronic neuropathy from forming.
Fish oil - Anti-inflammatory qualities in fish oil aid to alleviate pain and suffering. If a person gets BFS as a result of diabetes, fish oil may be used to treat it.
According to a 2018 study, fish oil can reduce the progression of diabetic neuropathy and even reverse it.
Supplements containing fish oil are available over-the-counter (OTC). Fish oil can be taken in doses ranging from 2,400 to 5,400 mg per day.
Ginger - Ginger oil has anti-inflammatory qualities and could help those with BTS. Swedish massage with aromatic ginger oil was found to be more helpful than traditional Thai massage in relieving back pain and impairment in a 2014 study. Many ginger oils are available over-the-counter (OTC).
The use of ginger extract was investigated in a 2020 study. It implies that ginger extract could be a useful treatment for diabetic neuropathy.
Cayenne pepper - Cayenne pepper contains capsaicin, a fiery chemical found in hot peppers. For its pain-relieving qualities, capsaicin has been utilized in topical treatments. It reduces the number of pain sensations supplied to the brain.
Cayenne pepper, or taking a capsaicin pill, can assist in relieving neuropathy discomfort.
Capsaicin ointments for the body are also available. Although it may cause a burning feeling at first, consistent use will progressively diminish neuropathy symptoms.
Conclusion
Before you try treating yourselves at the comforts of your own home using home remedies, it is important that you consult with your doctors and health professionals so that they can guide you on which steps to take to be able to achieve a good quality of life despite any complications you may be experiencing today.