From Athletes to Office Workers: How Compression Stockings Can Benefit Everyone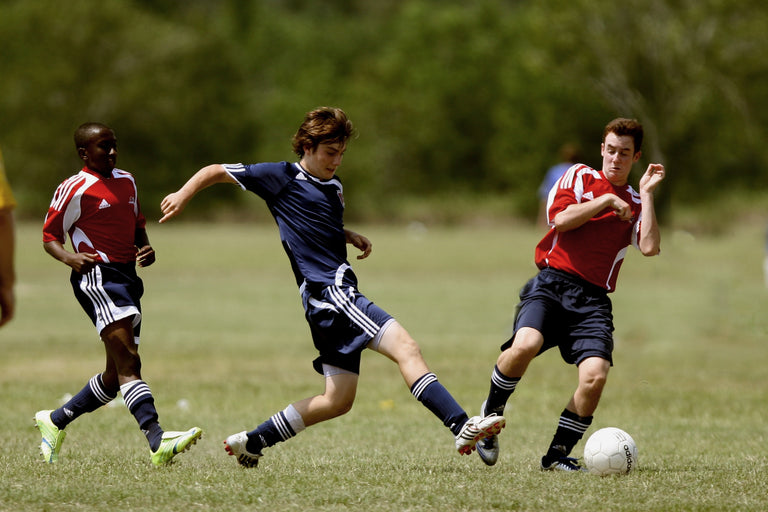 Compression stockings have become increasingly popular among a wide range of people, including athletes, office workers, and those with sedentary lifestyles. Initially used in the medical field, these specialized stockings have now become a favored accessory for individuals from diverse backgrounds. But what exactly are compression stockings, and how can they benefit everyone?
Understanding Compression Stockings 
Compression stockings are snug garments designed to apply gentle pressure to the legs, improving blood flow and circulation. Typically made of elastic materials, they come in various lengths, from knee-high to thigh-high. These stockings are available in different compression levels, with higher numbers indicating more significant pressure.
Compression stockings have evolved into an essential tool for enhancing leg health and overall well-being, initially developed to prevent and treat medical conditions such as deep vein thrombosis (DVT), varicose veins, and edema.
Benefits for Athletes 
Athletes, known for pushing their bodies to the limit through intense physical activity and repetitive impact, have readily embraced compression stockings for good reasons. Let's explore the benefits they provide:
Improved Performance 
Research indicates that compression stockings can enhance athletic performance by promoting better blood circulation and muscle oxygen delivery. This increased blood flow helps reduce muscle fatigue, enabling athletes to perform at their peak for extended periods.
Faster Recovery 
After intense workouts or competitions, athletes often experience muscle soreness and inflammation. Compression stockings aid in alleviating these symptoms by facilitating the removal of metabolic waste products, such as lactic acid, from the muscles. This accelerates Recovery, allowing athletes to bounce back quicker and be ready for their next training session or event.
Injury Prevention 
Athletes are constantly concerned about the risk of lower limb injuries. Compression stockings support the muscles, tendons, and ligaments, reducing the likelihood of sprains, strains, and other damages. Moreover, gentle compression helps stabilize the joints, promoting better proprioception and overall balance.
Benefits for Office Workers and Sedentary Individuals 
While athletes have long enjoyed the benefits of compression stockings, more and more office workers and individuals leading sedentary lifestyles recognize their advantages. Here's how compression stockings can benefit those who spend long hours sitting at a desk or engaging in minimal physical activity:
Improved Circulation 
Extended periods of sitting can lead to poor blood circulation, resulting in discomfort, swelling, and the development of varicose veins. Compression stockings counteract these issues by applying pressure to the legs, facilitating blood return to the heart, and preventing blood pooling. This helps alleviate discomfort and reduces the risk of circulatory problems.
Reduced Leg Fatigue and Swelling 
Many office workers experience leg fatigue and swelling due to prolonged sitting or standing. Compression stockings help address these symptoms by gently compressing the legs, which prevents fluid buildup and reduces leg discomfort. By improving blood flow, compression stockings can also alleviate the feeling of heaviness and tiredness in the legs.
Lowered Risk of Deep Vein Thrombosis 
Deep vein thrombosis (DVT) is a potentially serious condition that can occur when blood clots form in the deep veins of the legs. Individuals with sedentary lifestyles, such as office workers, face an increased risk of developing DVT. Wearing compression stockings can help prevent this condition by promoting healthy blood flow and reducing the chances of blood clot formation.
Conclusion

Compression stockings offer numerous benefits to individuals from all walks of life. Whether you're an athlete aiming for improved performance and faster Recovery or an office worker seeking relief from leg fatigue and swelling, these stockings have become an essential accessory. They promote better blood circulation, reduce the risk of injuries, and alleviate discomfort, enhancing leg health and overall well-being. So, whether you lead an active lifestyle or spend long hours at a desk, consider trying compression stockings and experience the positive impact they can have on your daily life.