Can Diabetics Take Magnesium?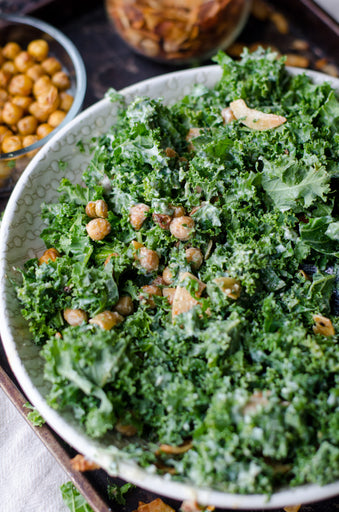 Introduction
Most all of us have heard of the remarkable benefits of magnesium. This is perhaps why the diabetics wonder if it would be helpful in their blood sugar management too. 
For those who don't know, the vital nutrient magnesium supports the body and brain health. This nutrient has multiple benefits, but primarily, we now recognize it for regulating blood sugar. But the fact also remains that we still commonly come across magnesium deficiency in a lot of diabetic patients. 
It is common to find magnesium deficiency in both type 1 and type 2 diabetes patients, yet you will find it more prevalent among type 2 sufferers. The primary problem of type 2 diabetes is that the patients are unable to produce enough insulin for their body's needs. 
You will commonly find healthcare practitioners using the term insulin resistance in relation to type 2 diabetics. In this condition, magnesium deficiency is highly prominent because it has a deep link with insulin resistance. 
Diabetics suffering from insulin resistance or sensitivity also lose high amounts of magnesium through their urine. This worsens the deficiency of vital nutrients. 
Magnesium Blood Sugar Level
Like we just mentioned above, magnesium plays an essential role in your blood sugar levels and other bodily functions. It is a key contributor to the healthy functioning of our bodies, starting from our insulin management to maintaining our carbohydrate metabolism. 
This nutrient also participates in your body's responsibility for secreting insulin and helping your cells use insulin more proactively. But what if you're a diabetic?
Magnesium is also a powerful tool for diabetic patients. It helps them in managing their blood sugar levels. If you want a glimpse of its importance, you can see that those who do not take sufficient magnesium typically suffer poor regulation of their blood sugar. 
Furthermore, those consuming insufficient magnesium are also at higher risks of developing type 2 diabetes. Nearly twenty-six medical research studies provide testimony to this fact. The studies proved that a little less than twelve hundred participants consumed high levels of magnesium regularly. 
At the end of the studies, the results proved that the participants consuming higher magnesium levels were at a far lower risk, by 26%, of suffering type 2 diabetes. However, those who consumed the minimum amount of the nutrient were at higher risks.
So what does this prove?
It is easy to figure that high magnesium intake can be really helpful in regulating blood sugar in diabetic patients. People can increase their magnesium intake either through supplementations or their diet. 
Some More Evidence
Apart from these studies, another medical research took place for around twelve weeks. This study included fifty-four participants, each a type 2 diabetic patient. During the span of the study, the participants consumed 300 mg of the nutrient daily. 
At the end of the trial, the results concluded that the magnesium intake reduced their fasting blood sugar levels. Moreover, the same results also showed a further reduction in the blood sugar spikes post meal times. All of these results were in comparison to a placebo pill. 
There were even more reviews alongside, out of which twelve showed a significant reduction in the blood sugar levels of those taking magnesium. The participants consumed 250 to 450 mg of the nutrient for six to twenty-four weeks consistently.
The results showed a significant drop in fasting blood sugar against those who were in the placebo groups. Based on all the evidence, we can safely conclude that a regular intake of 250 to 350 mg of the essential nutrient can especially benefit diabetic patients. 
Healthcare providers recommend that the best way to take magnesium is with food so that it improves their absorption. But what is most important for diabetes type 2 patients is to only take magnesium after consulting their doctors.
One must carefully note that magnesium can often have additive effects, too, especially if you take it as a combination medicine. One can likely fall prey to hypoglycemia or low levels of blood sugar in patients. 
Types of Magnesium 
There are various types of magnesium, including:
Magnesium threonate

Magnesium aspartate 

Magnesium gluconate 

Magnesium lactate 

Magnesium citrate 

Magnesium taurate 

Magnesium carbonate 

Magnesium sulfate 

Magnesium chloride 

Magnesium oxide 

Magnesium glycinate 
The Right Magnesium Type for Diabetes
Magnesium types do not have a uniform nature. Each magnesium type you will note is specifically beneficial for certain ailments, and they each also have a different absorption rate. Some magnesium sorts can dissolve quite rapidly in the water, while others are slower in absorbing into the body. 
The NIH (National Institutes of Health) enlist the following magnesium types as having better absorption rates:
Magnesium aspartate 

Chloride 

Lactate

Citrate 
All of these show a better rate of absorption than sulfate and magnesium oxide. However, NIH also noted that 1000 mg of magnesium oxide daily showed improved glycemic control. These findings pertain to participants who had a poorly controlled diabetic condition. The dosage administration lasted for thirty days. 
Other tests also proved that diabetic patients consuming magnesium in 300 mg doses also showed improved blood sugar levels in fasting after sixteen weeks. However, those consuming magnesium aspartate sported no better glycemic control after taking the supplementation for three months. 
While certain magnesium types have shown promising evidence as an effective supplementation for diabetic patients, we still need extensive research. This will help the medical industry establish the right types of magnesium for glucose control specifically. 
It is best to consult one's healthcare provider to determine which supplementation is appropriate for one's deficiency. The doctor will also be able to recommend whether powder, liquid or capsule form of magnesium is best for you. 
One may also inject the nutrient into their body or absorb it through their skin with topical creams and oil. 
Magnesium- Other Health Benefits
Apart from regulating your blood sugar level, magnesium nutrient has also multiple other benefits. Some of these include:
Eliminating levels of depression and anxiety in the person

Boosting one's exercise performance

Reducing the frequent occurrence of migraine attacks 

Strengthening your bones

Significantly reducing blood pressure and thereby lowering the risks of strokes and heart diseases. 

Smoothing the premenstrual syndrome 

Soothing pain and inflammation 
Side Effects and Risks
Magnesium is not only quite effective for blood sugar but also has multiple other health benefits as we have just discussed. However, the nutrient can also pose certain risks if one tends to overdose on it.
Many studies have also primarily noted that higher doses of the nutrient can cause a powerful laxative effect. Hence, people can often suffer stomach cramps or diarrhea due to it. Therefore, as the doctors keep stressing upon, it is highly important to take this dosage only per the directions of a healthcare provider. 
Similarly, the medical experts also note that the nutrient can cause some side effects if you take it in combination with oxide, gluconate, chloride and magnesium supplements. Those who do not have a stronger gut will be better take the nutrient in topical form. 
You can use a topical cream or oil for this purpose but it is best to run a test patch first. You must apply the topical product on a small patch of your skin first and wait for twenty four hours to check for any reaction. If there is any skin irritation, rash or other effects, it is best to avoid.
Furthermore, you can fall prey to magnesium toxicity if you ingest large amounts of it in any way. In fact, there are risks of fatal consequences too in case of over dosage. Some of the worsening symptoms include:
Cardiac arrest

Irregular heart rate

Difficulty breathing 

Vomiting

Nausea
As a result of magnesium toxicity, your kidneys may also function poorly and cause further complications. If the kidneys are unable to remove the excessive magnesium amount from your body, you can suffer terrible problems later. 
Magnesium Intake- How to Increase it through Your Diet
Supplementations do play a vital role in correcting magnesium deficiencies in one's body. But you can also work on your diet to increase your magnesium intake through food. Let's take a look at how you can do that. 
As per the authorities on the subject, mainly the NIH, nearly 360 to 420 mg of magnesium is appropriate for female adults. As for the adult males, the right dose of this nutrient is around 410 to 420 mg. 
If you wish to increase your magnesium intake through your food, you consider certain animal and plant products as excellent options. These include:
Whole grains

Seeds and nuts

Legumes 

Leafy green veggies, such as collard greens, spinach, kale etc. 

Yogurt

Oatmeal 

Broccoli

Ground beef

Chicken breast

Avocados 

Breakfast cereals 

Peanut butter
Moreover, other good sources of magnesium include bottled water, mineral water and tap water. However, one can never be certain of the magnesium amounts in water because these can vary as per the sources. 
The best part of increasing magnesium intake through food is that it does not usually have any side effects. When you increase the nutrient quantity in your body through food, your body can manage to remove the excess amounts through urination. 
Final Thoughts
A couple of studies with a limited number of participants have shown that diabetic patients, who consume higher magnesium amounts can experience multiple benefits. From blood sugar control to multiple other health benefits, magnesium is a vital nutrient for people. 
However, more extensive research over a vast number of participants will further establish what magnesium types are the best for diabetic patients. 
Is Magnesium Good for My Blood Sugar Levels If I Have Diabetes?
16 Best Magnesium Supplements for Type 2 Diabetes
Risks and side effects of taking magnesium