Can Anyone Wear Diabetic Socks?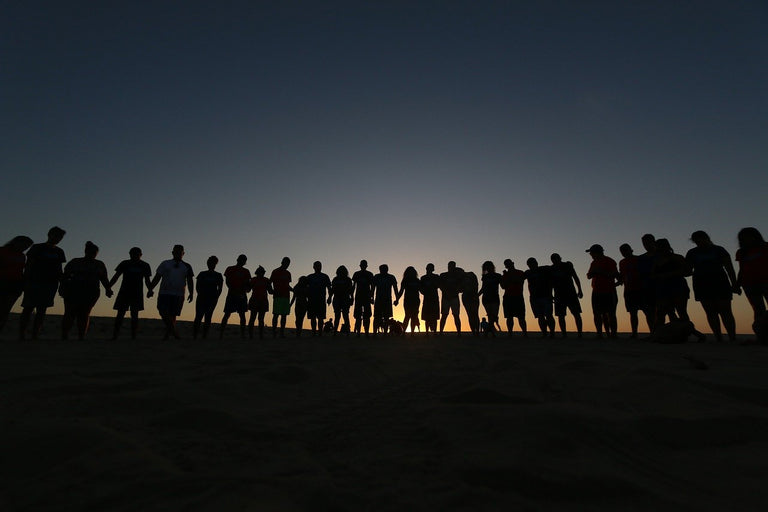 After their diagnosis, diabetic patients often find themselves susceptible to a number of other complications. For starters, they become extra vulnerable to nerve damage, slower healing, infections and foot injuries, etc. It is not uncommon to hear diabetic patients complaining of decreased sensation in their feet - this is a natural occurrence in the disease.
If these problems occur together or even individually and worsen in any way, they can lead to amputations or even death. Thus, it is imperative to manage blood sugar levels using different medical equipment. This includes glucose test strips, blood glucose monitors, syringes, lancets, and diabetic socks.
However, diabetic patients must also note that not every person suffers from the same health complications. Some may experience decreased foot sensation while others may not. Some patients may need to use syringes and diabetic socks, while others may not.
Symptoms and complications vary per individual. It is best to take your healthcare professional's advice on what apparatus and accessory are the best for diabetes management and what is not necessary for you.
DIABETIC SOCKS - WHAT ARE THEY?
Diabetic socks have a special design that caters to diabetic patients' sensitive needs. The socks aim to:
Prevent the accumulation of moisture
Prevent blisters from breaking out on the skin's surface
Minimize the pressure on the foot and the lower leg
Diabetic socks do not have seams or an elastic binding but fit the wearer comfortably without a restricting feeling. Diabetics may also experience frequent feet swelling so the non-elastic feature ensures that this does not happen. The non-constrictive feeling will allow some breathing space for feet without causing any swelling.
The non-seam design reduces neurological effects like pain, discomfort, and friction with the nerves from occurring. A tight sock line can obstruct proper blood circulation, especially in the calf, which can prove detrimental for a diabetic patient. This is why all diabetic socks ensure there are no seams in the design to promote a smooth circulation.
In case a diabetic patient suffers from decreased circulation, it could slow their healing time by a great measure. High blood sugar closely associates with diabetes, which itself slows down the immune system of the patient.
Diabetic socks serve to eliminate such issues and protect patients from future needs of amputation of worse consequences arising from a foot injury.
In addition to the seamless and non-elastic special features, diabetic socks also come with slight cushioning to provide additional protection against injury. The fabrics of the socks must have moisture-wicking potential to prevent the sock and foot from accumulating sweat and humidity.
When the feet remain dry, there are fewer chances of fungal infections and blisters developing.
CAN EVERYONE WEAR THEM?
If you have recently developed diabetes, you may wonder if every diabetic patient must wear diabetic socks. Not every diabetic patient needs them, but only those who face certain conditions because of diabetes. These conditions include:
Changes in sensation
Suffer foot injuries frequently such as friction rubs
Nerve damage
Changes in temperature and color of the feet
Reduced pedal pulses (measuring from the top of the foot to the back of the inner ankle)
If a diabetic patient suffers from all, some, or even one of the above-mentioned conditions, they must consider switching to a pair of diabetic socks from the regular ones. Diabetic socks are essential for providing the feet with extra protection.
Even patients who experience redness, irritation, swelling, spots, or changes in temperature would do well by switching to diabetic socks for daily wear. Of course, if a diabetic patient does not suffer from any of the conditions we mentioned, they must continue using regular socks. They only need to ensure that the socks do not constrict their feet, are lumpy or loose and uncomfortable with seams that rub.
In any case, it is always advisable to seek advice from a medical expert.
Diabetic socks are highly beneficial for pregnant women suffering from gestational diabetes too. It keeps their feet from swelling up in addition to offering more breathing space and being lightweight. Diabetic socks keep the feet warm during pregnancy and reduce the formation of deep vein thrombosis and blood clots.
However, it is not really necessary to wear diabetic socks all the time, but it is essential and really helpful when you are traveling. Diabetic socks make the perfect travel companion and make it easier for you to sit through the long hours without developing swelling. The absence of elastic bands also allows breathing room for your skin.
THE RIGHT TIME TO WEAR DIABETIC SOCKS
Diabetic socks provide additional safety for the feet of those patients who suffer from sensitive conditions. The appropriate time to wear diabetic socks is from the time you get out of bed in the morning till the time you turn in for the night.
The more you protect your feet with diabetic socks and keep them less barefooted, the lesser the chances of injuring your feet accidentally. Bare feet are more vulnerable to fatal injuries from accidental stepping or knocking against things. Diabetic socks, therefore, protect your feet from the friction of the soles against the floor surface as well as regulate circulation by maintaining optimal temperature.
One cannot stress enough upon the importance of wearing socks as much as possible, but equally important is to maintain the hygiene factor. You must ensure you change your socks often during the day, as you see fit.
If you especially like to indulge in sports during the day, you must remove the pair, clean your feet of moisture and sweat properly, and then put on a clean pair after the activity. You can find many diabetic patients who make it a regular practice to change their socks for each task they perform throughout the day. Perhaps categorizing your pairs as work socks, house-chores socks, sports, etc. would be helpful.
If you have travel plans, especially air travel, you'd be wise to choose a pair of diabetic socks with light compression. This is especially important for those diabetics who suffer from circulatory issues. Find a pair of light-compression diabetic socks that cover your calf and/or the knees as well.
Doing this will ensure you provide a good passage for your blood to circulate, from the heart to your lower legs and feet. You must also not be concerned if you have a pair of diabetic socks with silver or copper threading because checkpoints do not sound the alarm at these. Diabetic socks do not contain enough metal for the metal detector to go off, so you may rest at ease in this regard.
In any case, you can always notify the security officers ahead of your checking about your diabetic socks and even carry your doctor's recommendation stating that diabetic socks are essential for your condition.
DIFFERENCE BETWEEN DIABETIC SOCKS AND REGULAR SOCKS
TRADITIONAL SOCKS
The regular socks generally fit loosely, but they form lumps beneath your toes and your heels. You will also note a seam running across the toes in a regular pair of socks. Now for non-diabetic, this may not be a concern, but diabetic patients can suffer from friction on their sensitive pressure points with these seams.
The regular pairs also have an elastic binding that restricts the feet and also trap sweat and moisture between the sock and the foot. The result is decreased blood circulation and higher chances of fungal infections and blister formations.
DIABETIC SOCKS
Diabetic socks do constrict or strangle your feet. They conform to the wearer's feet optimally while being non-binding. We cannot call diabetic sock compression or traditional socks. They have special designs that do not feature a seam generally.
You can stretch or wear out diabetic socks, but you will never see lumps forming on them. Manufacturers take extra measures to ensure the socks fit ideally and accurately but have no excess fabric that can cause lumps.
You will find diabetic socks in natural fabric with finer textures that do not cause abrasion against the skin. The most common materials include bamboo, charcoal, spandex, and nylon blends.
Additionally, the socks have extra padding at different areas to cushion sensitive pressure points of the foot. This way, the wearers face a lesser risk of suffering foot injuries or experiencing friction. The extra cushioning is often at the heel of the foot, around the toes area, and the sock's bottom.
FINAL THOUGHTS
Diabetic socks are a great movement in diabetic care. Often, patients who develop diabetes become susceptible to foot injuries, reduced sensation in the feet, and other sensitivities that could cause fatal wounds that might end up in amputation or even death in the worst cases.
It is in the best interest of diabetic patients to take every precaution possible. It must begin with gaining absolute knowledge and information about their chronic condition, verify what conditions they suffer from and seek medical guidance in how to manage their diabetes best. With the right practices, there is no way a diabetic patient will not be able to live a hale and hearty life.