Best Medical Compression Stockings for Women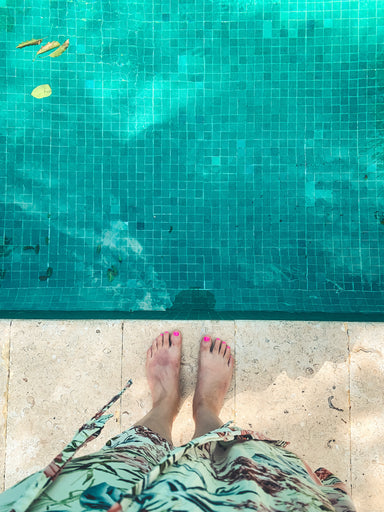 Medical compression stockings are specialized garments designed to improve circulation and provide therapeutic benefits to individuals with various medical conditions or those seeking preventive measures. The right compression stockings can make a significant difference in promoting overall health and well-being for women. This article aims to guide women in choosing the best medical compression stockings by considering key factors and presenting a selection of top-quality options available in the market.
Understanding Medical Compression Stockings
Compression stockings exert graduated pressure on the legs, with the highest pressure at the ankles and gradually decreasing as they move up the leg. This compression helps improve blood flow, prevents blood pooling, and reduces swelling. Compression levels are categorized into different classes, ranging from mild to extra-firm. Understanding these levels is crucial in selecting the appropriate compression stockings for individual needs. Additionally, there are various types of compression stockings available, including knee-high, thigh-high, and pantyhose styles, catering to different preferences and conditions.
Factors to Consider When Choosing Compression Stockings for Women
Medical conditions and indications
Different medical conditions require specific levels of compression. Conditions such as varicose veins, deep vein thrombosis (DVT), lymphedema, and edema may have distinct compression requirements. Consulting a healthcare professional or specialist can provide valuable insights into the appropriate compression level needed for each condition.
Sizing and fit considerations
Accurate sizing is essential for optimal effectiveness and comfort. Compression stockings that are too tight can impede circulation, while loose-fitting ones may not provide adequate compression. Taking precise measurements of the legs and referring to size charts provided by manufacturers can ensure a proper fit.
Style and design preferences
Compression stockings now come in a variety of styles, colors, and designs. This allows women to choose options that align with their personal style and preferences, making them more likely to wear the stockings consistently.
Durability and material quality
Investing in compression stockings made from high-quality materials ensures durability and longevity. Look for stockings with reinforced toes and heels, as these areas tend to experience more wear and tear. Additionally, choosing stockings with moisture-wicking and breathable properties enhances comfort, especially for all-day wear.
Ease of use and maintenance
Some compression stockings feature open-toe designs or zipper closures, which can simplify the process of putting them on and taking them off. Additionally, consider the ease of washing and maintaining the stockings, as proper care is crucial for preserving their effectiveness and lifespan.
Best Medical Compression Stockings for Women
The two most common types of compression stockings for women are thigh-high and knee-high.

Knee-high stockings are generally considered more comfortable and easier to wear.

Compression stockings come in various compression levels, indicated in millimeters of mercury (mmHg), with higher mmHg values indicating higher compression.

Several brands offer a wide range of styles and sizes of compression stockings.
Jobst UlcerCARE Stocking and Liner
Jobst has been a leading manufacturer of medical products for over 65 years.

The JOBST UlcerCARE medical compression apparel is designed to support an active lifestyle while managing and healing venous leg ulcers.

It provides 40-mmHg graduated compression with a high stiffness factor for efficient compression.

Features include automatically formed heel and toe lining, a silky-soft JOBST UlcerCare Liner, and breathable cloth with integrated heel and toe.

The JOBST UlcerCare Stocking is available in beige or black with or without a zipper, offering convenience for changing wound dressings.

SoftFit technology with knitted-in silicone yarns enhances comfort and style.
Mediven Women's Compression Stockings by Medi
Medi has been manufacturing medical aids since 1982, using exclusively German designs.

The Mediven Women's Compression Stockings in the Ready to Wear category provide exceptional edema containment and stiffness features.

These stockings are developed to provide appropriate treatment for moderate to severe vein disease.

Features include exceptional softness, moisture control with SilverPlus technology, and open-toe and closed-toe designs.

The Clima-Comfort technology in Mediven Comfort Stockings offers greater comfort and moisture control, while ClimaFresh technology prevents bacteria formation and eliminates odors.
Therafirm Maternity Support Sheer Pantyhose
Therafirm offers medical support for various individuals in different circumstances.

The Therafirm Maternity Support Sheer Pantyhose is designed exclusively for pregnant women.

These pantyhose apply pressure in a controlled manner for improved comfort.

Features include a plush, knit waistband for extra softness and Micro-Cool technology for moisture control and enhanced comfort.

The use of nylon and Lycra fibers without latex provides a gentle feel.

These pantyhose offer both aesthetic appeal and energized legs.
SB SOX Compression Socks for Women
SB Sox provides solutions to common discomfort experienced by women.

Their compression socks improve blood circulation, support muscles, and reduce swelling.

Targeting ankle, arch, and leg compression, SB Sox products alleviate discomfort and promote joint and muscle support.

The compression socks offer graded compression of 20-30 mmHg, reducing fatigue, edema, and leg pain.

They are lightweight, breathable, and suitable for all-day wear.

Features include reinforced/cushioned heel and toe support for foot protection.
Charmking Copper Compression Stockings for Women
Charmking combines fashion, technology, and science in their products.

Their stockings encourage oxygen and blood flow, preventing fatigue and aiding muscle healing.

Charmking Copper Compression Stockings for Women are made of high-performance and breathable fabric.

They offer high support, comfort, and relaxation without limiting mobility.

The stockings are suitable for athletes, runners, and those who spend extended periods on their feet.

They are an excellent gift suggestion for women who value both style and functionality.
DSC Women's Over The Calf Compression Stocking
Diabetic Sock Club (DSC) manufactures high-quality diabetic socks in the United States.

DSC Women's Over The Calf Compression Stocking applies focused compression to reduce discomfort and swelling in the ankle, foot, and calf muscles.
Made with breathable fabric

(84% nylon and 16% spandex), these stockings also prevent blistering due to moisture.

Ergonomically designed to prevent rolling or pinching, providing comfort throughout the day.
Suitable for pregnant women, athletes, and individuals who spend extended periods standing or sitting.
Choosing the Right Medical Compression Stockings for Your Needs
Assessing your specific requirements
Evaluating your medical condition, compression needs, and lifestyle factors will help determine the most suitable compression stockings. Consider the compression level recommended by healthcare professionals and ensure that the selected stockings address your specific needs.
Consulting a healthcare professional
Seeking guidance from a healthcare professional or specialist can provide valuable insights into the best compression stockings for your condition. They can offer personalized recommendations and ensure that your choice aligns with your overall healthcare plan.
Trying out different options
Given the wide variety of compression stockings available, it may be necessary to try out different brands and models to find the perfect fit and level of comfort. Some manufacturers may offer trial periods or return policies, allowing you to experiment with different options.
Conclusion
When it comes to choosing the best medical compression stockings for women, careful consideration of individual needs and preferences is crucial. By understanding the various factors involved, including compression levels, sizing, style, durability, and ease of use, women can make informed decisions that promote both health and comfort. Investing in top-quality compression stockings ensures the desired therapeutic effects while maintaining a sense of style and confidence. Prioritizing one's well-being by choosing the right compression stockings is an important step towards maintaining optimal leg health and overall quality of life.