Benefits of Buying Made in America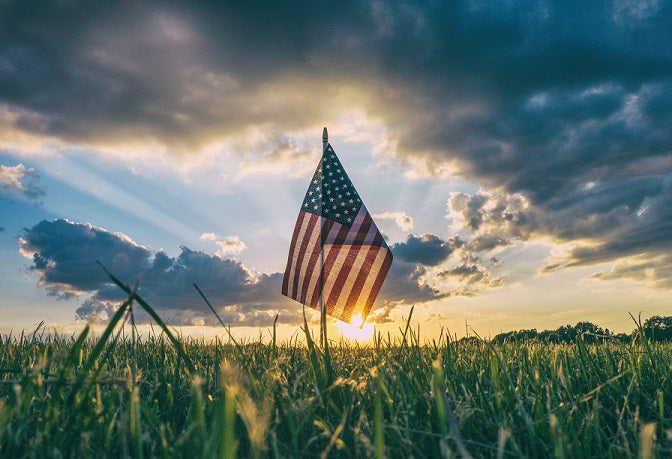 Buying made in America goods goes beyond merely showing your pride in your country. You're buying an item with the promise of quality and giving back to our country. There are a variety of benefits to buying goods made in America; in this article, you'll learn several ways you can use your pocketbook to support American workers and communities. 
Support Job Creation
Buying products made in America supports job creation within our country. When the demand for high-quality made in America goods is high, manufacturers increase their output and hire additional workers. Jobs within the United States help put money back into our domestic economy by giving hard-working Americans the salary they deserve.
Over 47,000 Americans work as sewing machine operators alone across the country. Every time you buy a shirt or a pair of socks from an American company dedicated to making their products in America, you're supporting these sewing machine operators and a plethora of other American workers. 
Contribute to Your Community
A wide variety of goods are made throughout the country. American factories and manufacturing plants provide tax income and jobs for their surrounding communities. Buying American manufactured goods contributes to your community by:
Voting with your dollars by showing the demand for American made products.

Putting money directly back into the American economy.

Supporting the livelihood of Americans employed in your community and throughout the country.
Support American Innovation
Part of the American dream includes contributing to American innovation. We are the country that put a man on the moon through innovation and determination. Every day, our countrymen and women work to create change in a plethora of fields: technology, clothing, medicine, and so many more.
In 2016, research and development spending jumped by 5.3% within the United States. That's $375 billion injected into the American economy in search of innovation, new ideas, and progress. By buying made in America products, you're helping support this massive increase in research on how to make American goods the best in the world.
Made in America Stands for Quality
We buy goods made in American communities for a reason - our pride in our country and the quality of our products.
Americans believe in working until the job is done.
Americans believe in measure twice, cut once. 
Americans believe in creating goods and products that hold their value.
When you buy made in America, you're buying goods that are held to the highest of standards. Between the safety and quality demands of our government, to the expectations of our consumers, Americans don't settle for less.