5 Questions Diabetics Ask About Their Feet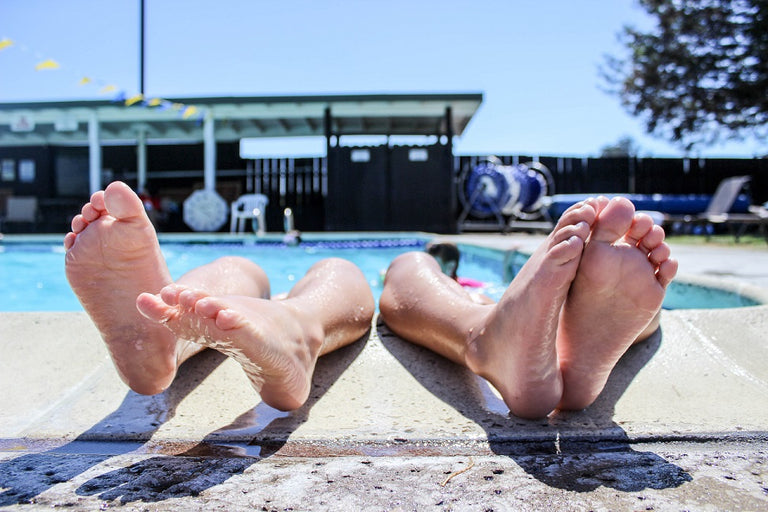 Diabetics often have a lot of questions about how to best manage their health. One of the most easily missed areas that diabetics should take extra care of is their feet. Diabetics can run into a whole host of problems with their feet. Read on to hear the answers to some questions diabetics often ask about their feet.
How often should I check my feet if I have diabetes?
People with diabetes should check their feet at least once per day. Ideally, you should be checking your feet every time you change your socks. You should change your socks after long periods of walking or other exercise, or any other activity that causes your feet to sweat for an extended period of time.
Keeping a watchful eye on your feet is important if you have diabetes because commonplace problems can lead to serious complications. Keep a sharp watch for any cuts, bruises, ulcers, or infections.
Do copper socks help diabetics?
When used in combination with compression, copper infused socks can help diabetics! Copper compression socks use pressure to help support blood vessels and keep your blood flowing in the right direction. It's important you find a high quality pair of compression socks and not just a pair of socks with copper in them, as the compression is the key part for helping alleviate the symptoms of issues such as edema and neuropathy. 
Can diabetics wear black socks?
Many diabetics are often told that they should wear white or light colored socks. This is due to the fact that it makes it easier to see any leaking pus, blood, or other signs of injury. While this is a solid recommendation, diabetics can absolutely wear black socks!
What type of exercises are good for diabetics with sensitive feet?
Walking, yoga, and swimming are great low impact exercises. As long as you're up and moving you're taking a step in the right direction for your health. Start working out slowly at first and ease yourself into a regular routine of a low impact exercise. 
Regular exercise is key for both managing your diabetes and improving your overall foot health. Talk to your doctor before starting any exercise routine in order to determine what your risks are.
What is diabetic neuropathy?
Diabetic neuropathy is the technical name for the nerve damage caused by uncontrolled or poorly controlled diabetes. It is permanent and there is no cure. This is one of the many reasons that doctors stress the importance of controlling your blood sugar levels.
Diabetic neuropathy has no cure, but there are ways to find relief for your symptoms. Over the counter pain medicine, soaking your feet in warm water, and wearing compression socks are all ways to manage the pins and needles associated with diabetic neuropathy.
Do You Have Any Questions?
Learning how to take care of your diabetic feet can feel overwhelming, but it's easy to create a simple routine that allows you to keep your feet in top shape. Keeping a watchful eye on your feet and talking to your doctor whenever you identify an issue are essential steps to preventing complicatoins.
Do you have any questions? Ask us in the comments below and we'll do our best to point you in the right direction!