Non-binding Socks Made in USA designed for healthy foot care.
Our Non-binding technology was developed to help people living with sensitive feet including diabetes, neuropathy, edema, & more.
Non-binding stretch top designed to prevent constrictive pressure on your legs
Stay-up technology helps keep our socks from sliding down your leg
Easy slide-on cotton materials help control moisture and ensures durability
Wide toe box design helps prevent blistering & irritation.
6-Pair Bundles From $23.98


"Being COMPLETELY honest... I gotta say that these are (HANDS DOWN) some of the best sox I've EVER worn! They feel FANTASTIC on My feet, and the elasticity of the 'Upper' conform perfectly to My calves (Which are still VERY large from My Football Days) and do not slip down and are NOT too tight. I'm absolutely going to buy more of them!" - Kenneth M.

Great socks finally!
They fit great and they don't cut off your circulation or make places on your legs. My husband needs them he has some swelling at times and they are the only ones that don't stretch out after a few washings.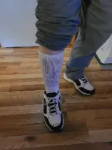 Non-Binding Top For Circulation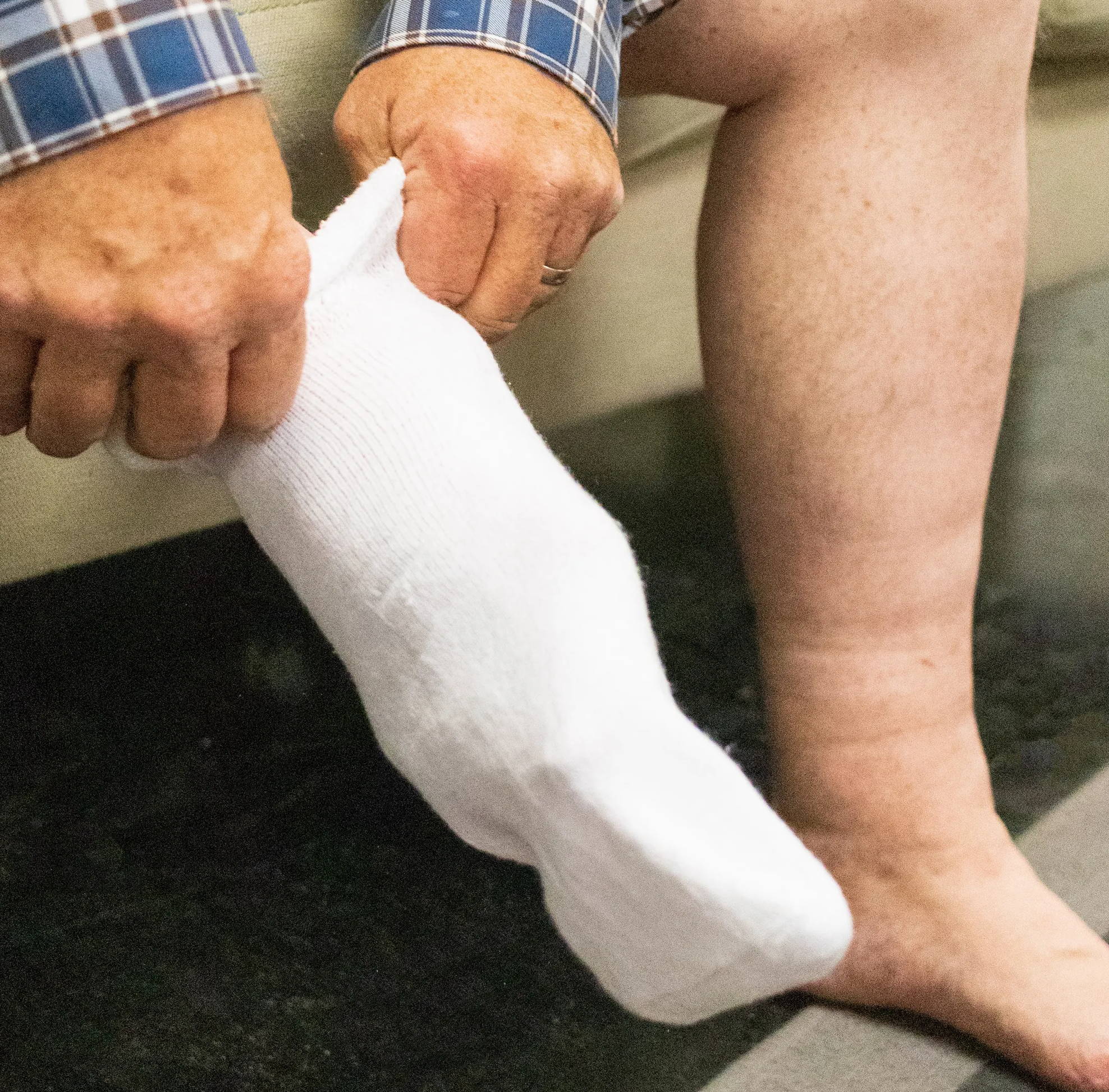 DSC socks are knitted with a non-constricting top to help prevent your socks from cutting into your leg and reducing circulation to your feet. They're also much easier to put on/off compared to traditional socks.

Our socks have just the right amount of soft cotton to protect your feet without making your shoes too tight. The cotton padding is designed to reduce pain, blisters, moisture, and pressure.
Manufactured Since 1986. We're dedicated to improving our socks to meet your needs.

Engineered Comfort & Wellness
Our cotton blend socks come with a cushioned bottom and box-toe to help prevent blistering and control moisture.

Over 40 years of product development and continuous innovation has contributed to thousands of happy customers.
  Physicians across the country refer their clients to us for comfortable socks that aren't too tight. (1)
Restricting blood flow to your feet can make it difficult for wounds and sores to heal and create discomfort on your legs. We suggest that anyone with sensitive feet avoid socks that can cause skin damage and develop into more serious issues. Our sock mill has been manufacturing diabetic socks since the 1980's. Designed to offer a cozy, secure fit that won't restrict or pinch your leg.

If your feet are sensitive to temperature changes or swelling, our comfortable cotton material is a great way to help alleviate both problems. Not only will your feet stay nice and warm inside a quality pair of diabetic socks, the snug fit that comes with a well crafted cotton sock is great for helping to reduce swelling.

DSC socks are designed for people at risk of, or living with, diabetes, neuropathy, edema, and more. Conditions and risks associated with diabetes vary across individuals and change over time. Always consult your healthcare professional to determine the best foot care products and treatment for your feet and condition.

DSC socks powered by non-binding technology, can help people who are committed to improving their health through diet and exercise and are intended to promote healthy foot care. Additionally, our padded socks can help reduce pain, blisters, moisture, and pressure.

Our socks may also promote physical activity, which may, as a part of a healthy lifestyle:
Enhance recovery from exercise
Help reduce the risk of high blood pressure
Improve physical fitness
Increase energy
+ 1 Year Replacement Guarantee
We stand behind our products - if you're not 100% satisfied with socks purchased directly from diabeticsockclub.com, you may return them within 30 days of your order date for a full refund.

Socks aren't designed to last forever, but they should last more than 1-year. This is why we offer a 1-year replacement guarantee. Anyone with sensitive feet should never wear socks with holes in them. If you believe your DSC socks aren't holding up, please contact us so we can send you a free replacement pair.
FREE SHIPPING + FREE EXCHANGES
On Sale From $23.98 For 6 Pair
Fast & Free Shipping
Made in U.S.A
Men's & Women's Sizes Available in Many Colors
Live Phone Support Weekdays 9-3 EST
1-year Replacement Guarantee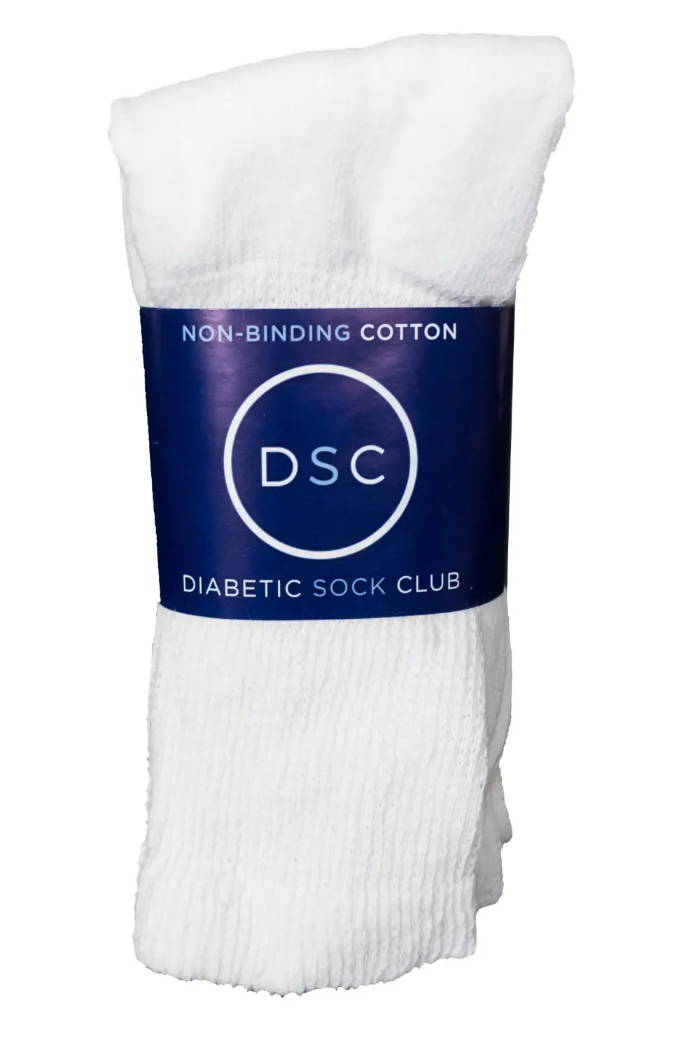 (1) https://spectrum.diabetesjournals.org/content/14/2/59