Why Compression Stockings are a Must-Have for Long Flights and Travel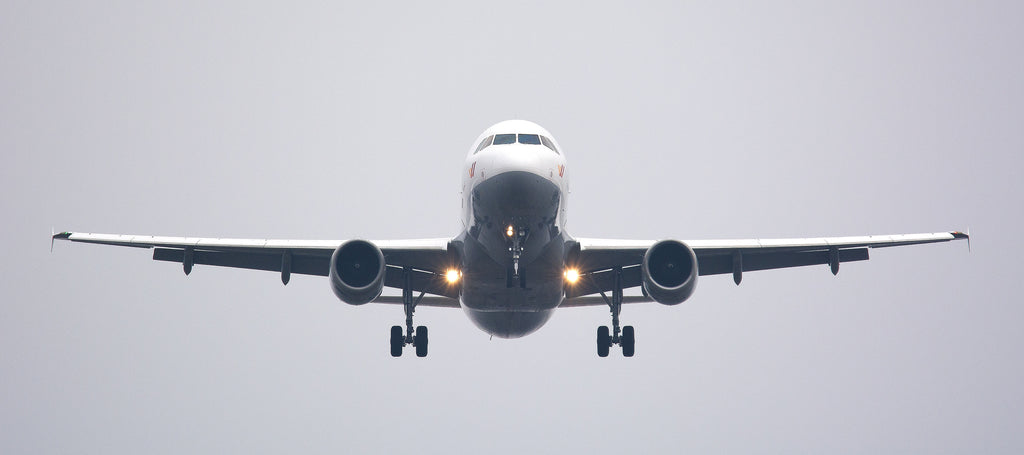 As more and more people venture to faraway destinations, we realize the importance of caring for our bodies during long flights and travel. While many aspects of travel health are discussed, one that often gets overlooked is the use of compression stockings. These specially designed socks offer many benefits that can significantly improve our feelings during and after our journeys. In this blog post, we'll delve into why compression stockings are essential for long flights and travel and why every traveler should consider packing a pair in their suitcase.
The Impact of Long Flights on Circulation
Long flights, especially those lasting over four hours, can profoundly affect our bodies. Sitting for extended periods in cramped spaces can lead to poor circulation, resulting in uncomfortable symptoms like swelling, leg pain, and even blood clots. This condition is commonly called deep vein thrombosis (DVT), posing a severe health risk.
How Compression Stockings Help
Compression stockings are specifically designed to counteract the negative effects of prolonged sitting and promote healthy blood circulation. They apply gentle pressure to the legs, helping veins and muscles move blood back to the heart more efficiently. This pressure reduces the diameter of the veins, decreasing the chances of blood pooling or clotting.
These stockings provide graduated compression, meaning they are tighter at the ankle and gradually loosen as they move up the leg. This design optimizes blood flow and prevents fluid accumulation in the lower extremities. By wearing compression stockings during long flights, travelers can significantly reduce their risk of developing DVT and other related conditions.
Additional Benefits of Compression Stockings
In addition to improving circulation, compression stockings offer a range of extra benefits that make them indispensable for long flights and travel:
Reduced Swelling
Leg swelling is a joint discomfort experienced during air travel. The combination of extended periods of sitting and changes in cabin pressure can cause fluid retention in the legs. Compression stockings help reduce this swelling by promoting fluid movement and preventing tissue buildup. Travelers wearing compression stockings will likely experience lighter and more comfortable legs throughout their journey.
Alleviation of Leg Pain and Fatigue
Sitting in cramped seats for hours can lead to leg pain and fatigue. Compression stockings provide targeted support to the muscles, reducing muscle vibration and helping alleviate discomfort and prevent fatigue. Compression stockings allow travelers to arrive at their destination feeling more energized and ready to explore.
Prevention of Varicose Veins
Varicose veins are a common concern for frequent travelers. The pressure exerted by compression stockings supports the veins' walls, preventing them from expanding and reducing the likelihood of developing varicose veins. Regularly wearing compression stockings allows travelers to maintain healthier veins and minimize the risk of developing this unsightly and often painful condition.
Faster Recovery
Compression stockings can aid in post-exercise recovery for those who engage in active travel or adventure activities during their trips. The graduated compression helps flush out metabolic waste products and increase oxygen delivery to the muscles, promoting faster recovery and reducing muscle soreness.
Choosing the Right Compression Stockings
When selecting compression stockings for travel, choosing the appropriate level of compression is essential. Stockings come in different compression strengths, typically measured in millimeters of mercury (mmHg). For air travel, it's recommended to opt for moderate compression, around 15-20 mmHg. This level of compression strikes a balance between effectiveness and comfort, providing adequate support without being excessively tight.
It's also essential to ensure a proper fit for the stockings. Ill-fitting stockings may not provide the desired benefits and can even cause discomfort. It's advisable to consult with a healthcare professional or refer to the sizing charts provided by the manufacturer to find the right fit.
Conclusion
Compression stockings offer a simple yet effective solution for maintaining healthy circulation during long flights and travel. By reducing the risk of DVT, alleviating swelling and leg pain, preventing varicose veins, and aiding in post-exercise recovery, compression stockings can significantly enhance the travel experience. Travelers of all ages and fitness levels should consider investing in a pair of compression stockings to protect their health and well-being during their journeys. So, next time you pack your bags, include this essential travel accessory and enjoy a more comfortable and worry-free travel experience.