Where can I buy compression stockings?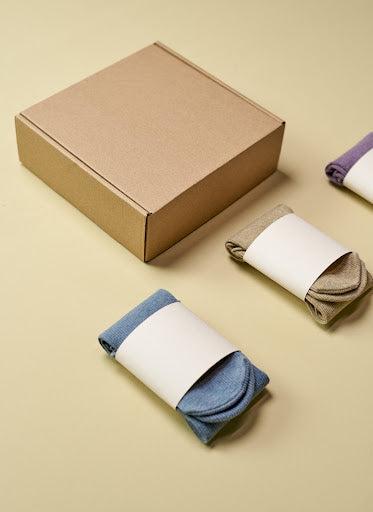 If you're looking to purchase compression stockings, it's important to know where to find them. In this article, we will provide a comprehensive guide on where to buy compression stockings, ensuring you have the information you need to make an informed decision. Whether you're managing a medical condition or simply looking for comfortable leg support, finding the right place to purchase compression stockings is crucial.
Facts About Compression Stockings
Compression stockings have been used for centuries, with evidence of their use dating back to ancient civilizations like Egypt and Greece. They were initially made from materials like linen and leather.

The concept of graduated compression, where the pressure is higher at the ankles and gradually decreases towards the thighs, was introduced in the early 20th century. This design maximizes the effectiveness of compression stockings in promoting circulation.

Compression stockings are not just for medical purposes. They are also popular among athletes, travelers, and individuals who spend long hours on their feet. Many compression stockings now come in fashionable designs and colors, making them a stylish accessory as well as a functional garment.
Online Retailers for Compression Stockings
When it comes to convenience and variety, online retailers offer a wide selection of compression stockings. Here are some popular online platforms where you can buy compression stockings:
Diabetic Sock Club

: Diabetic Sock Club is a trusted online store that specializes in diabetic and medical-grade compression socks. They offer a range of sizes, styles, and compression levels to cater to individual needs.
Amazon: As one of the largest online marketplaces, Amazon provides a vast selection of compression stockings from various brands. It offers user reviews, competitive pricing, and fast shipping options.
Medical Supply Websites: Many medical supply websites specialize in compression stockings and related products. Websites like Healthline, HealthyLegs, and BrightLife Direct are reputable sources to explore.
Physical Stores for Compression Stockings
If you prefer a hands-on shopping experience or want to try compression stockings before purchasing, visiting physical stores can be a great option. Here are some places where you can find compression stockings:
Medical Supply Stores: Local medical supply stores often carry a range of compression stockings. These stores have knowledgeable staff who can assist you in finding the right fit and compression level for your needs.
Pharmacies and Drugstores: Large chain pharmacies and drugstores may have a section dedicated to medical supplies, including compression stockings. Stores like CVS, Walgreens, and Rite Aid often stock various brands and compression levels.
Specialty Stores: Some specialty stores focus on leg health and offer a wide selection of compression stockings. These stores may have trained staff who can provide expert advice and guidance during your purchase.
Brands Offering Compression Stockings
Diabetic Sock Club specializes in diabetic and medical-grade compression socks. They offer a range of compression stockings, including

Men's Over The Calf Compression Stocking Socks

. These socks are designed to address ankle and foot swelling, muscle cramps, and tired feet. 
Jobst: Jobst is one of the oldest and most reputable brands in the market, providing a wide range of compression stockings. With over 65 years of experience, Jobst offers high-quality stockings for conditions such as varicose veins, deep vein thrombosis, and lymphedema.
Medi: Medi is a well-established brand known for its medical aids, including compression stockings. Their Mediven line offers a variety of compression stockings designed for moderate to severe vein diseases. They prioritize comfort, quality, and effective edema containment.
Therafirm: Therafirm is a trusted brand that offers compression stockings for various individuals and situations. They provide medical support for conditions like deep vein thrombosis prevention, seam sensitivity, and pregnancy-related leg discomfort. Therafirm offers a range of compression stockings for different needs, including maternity support pantyhose.
Recommendations for Choosing Compression Stockings
When purchasing compression stockings, keep the following factors in mind to ensure a successful and satisfactory purchase:
Compression Level: Consult with your healthcare professional to determine the appropriate compression level for your condition. This will help you choose the right level of support and effectiveness.
Sizing: Accurate sizing is crucial for the optimal fit and effectiveness of compression stockings. Follow the manufacturer's sizing guidelines or seek assistance from a healthcare professional to ensure the right measurements.
Brand Reputation: Opt for reputable brands that specialize in medical-grade compression stockings. Look for brands with positive customer reviews, quality materials, and a track record of customer satisfaction.
How Frequently Should You Wash Compression Stockings?
Proper maintenance and cleanliness are crucial to ensure the longevity and effectiveness of compression stockings. Here are some guidelines on how often you should wash them:
Follow Manufacturer's Instructions: The first step is to check the specific washing instructions provided by the manufacturer. Different brands and materials may have varying recommendations. Be sure to adhere to their guidelines for the best results.
Daily or Every Few Uses: In general, it is advisable to wash compression stockings after each day of wear or every few uses. This helps remove dirt, oils, and sweat accumulated during wear and ensures optimal hygiene.
Hand or Machine Wash: Compression stockings can be washed by hand or in a washing machine, depending on the manufacturer's instructions. If washing by hand, use a mild detergent and lukewarm water. Gently rub the stockings to clean them, paying extra attention to the foot and heel areas. Rinse thoroughly and squeeze out excess water without wringing or twisting.
Drying: After washing, avoid using a dryer or wringing the stockings. Instead, lay them flat on a clean towel or hang them to air dry. Direct sunlight or heat sources should be avoided, as they can damage the elastic fibers.
Avoid Bleach and Fabric Softeners: To maintain the integrity of the compression stockings, refrain from using bleach or fabric softeners. These chemicals can degrade the elasticity and affect the compression properties.
Have Multiple Pairs: It is recommended to have multiple pairs of compression stockings. This allows you to rotate between them, ensuring each pair has ample time to dry completely before the next use. Having backups also ensures you can continue wearing compression stockings while one pair is being washed.
Conclusion
When it comes to purchasing compression stockings, you have several options available. Online retailers offer convenience and variety, while physical stores provide a hands-on experience. By considering the recommended factors and exploring reputable sources, you can find the right compression stockings to meet your needs. Remember to consult with your healthcare professional for personalized advice and guidance. Start your search today and experience the benefits of compression stockings in supporting your leg health and well-being.