What Supplements Can Help Lower Blood Sugar?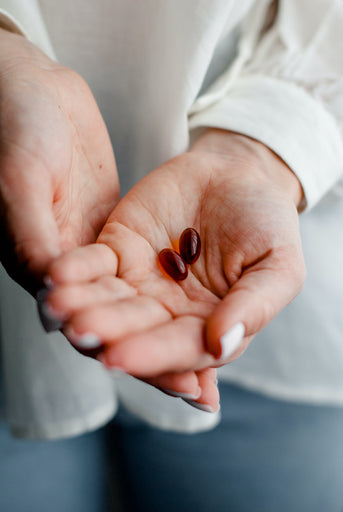 Are you suffering from diabetes and are tired of trying to lower your blood sugar level? Scientists are testing and coming up with plenty of supplements that can help lower your blood sugar. We have come up with a list of natural supplements that can help you lower your blood sugar level naturally without harming your body. These supplements can be consumed along with the regular medication prescribed by your doctor. Your doctor may reduce the dosage of your regular medications when you are taking the supplements alongside, but it cannot replace the medications. Let's take a look at the best Supplements that can help lower blood sugar levels!
Supplements that can help lower blood sugar
Cinnamon
Cinnamon is something that most people do not expect in this list. But plenty of studies have proven that cinnamon extract can be very helpful in controlling and lowering your blood sugar level. In case you are sick of trying to control your blood sugar even after taking a pile of medications daily then you can start taking cinnamon supplements for a healthy control of your blood sugar.  They are made from original cinnamon extracts and whole cinnamon powders. They have some impressive qualities that help bodies in many ways from insulin control to glucose production. They are blended in with some other natural herbs in a potent formulation and this makes them more effective. Cinnamon effectively helps your body cells to respond better to insulin. This helps in better insulin control in your body and the sugar is allowed at a faster rate into your cells to burn down into energy hence lowering the blood sugar level. However, if you do not take sufficient proportions of it regularly, it won't work properly. So, the DSC Blood Sugar Ultra Support Supplement has the right proportions of fully natural ingredients that are proven to work effectively on daily intake. It not only has cinnamon but also various other natural ingredients discussed in this article that are effective in fighting high blood sugar levels. The best part about it is that it is an all-natural ingredients formula that seldom imparts any side effects.  It is recommended to consume a measured dose of 250 mg of cinnamon extract twice a day for a good result. If you don't have genuine cinnamon extract and you have regular cinnamon then you must take a dose of 500 mg twice a day for the best results. You should keep in mind that the commonly found cinnamon variety cassia has a harmful compound called coumarin that can harm your liver in a very severe manner. So you should always go for the Ceylon variety of cinnamon that has a very low amount of coumarin in it. You must consult your health professional before taking any supplement so that they can diagnose you and tell you whether it is safe for you or not!
Chromium
In case your carbs are not burning effectively and the insulin needs of your body are increasing at a high rate then your body must be lacking in chromium. The deficiency of chromium can disruptly affect the process of conversion of sugar into energy. Your carbs will not get burned and hence your body will need more insulin for extra energy. The chromium supplements help your body for better pancreatic function and better insulin effect. It shows a great help in type 2 diabetics. 
The chromium can also be very helpful for the type 1 diabetes patient. As they help in supporting the functioning of the pancreatic cells that produce the insulin. It manages your carbs burning and giving you more energy by turning your blood sugar into energy by the help of insulin. It also enhances the effect of insulin on the body hence giving you a better control on your insulin effect and a chance to lower your blood sugar level.
It is recommended to take a dose of 200 mcg per day for a healthy control on the sugar levels. But it is seen that a dose up to 1000 mcg per day is tested on some people with diabetes and they have shown a good result. So you should always consult your doctor before taking any chromium supplement. As every human body is different from others and may have different needs. You should always stick to the chromium picolinate form as they are absorbed more quickly. It is very important to keep in mind that some drugs such as antacids that are advised for heartburn certainly reduce the absorption of chromium.
Aloe Vera
Aloe vera is a plant that is seen in almost every house because of their natural advantages. You may know that they are very useful and have a lot of advantages such as they help in hair growth and shine, cleanses the skin and makes it smooth, keeps your stomach cool and fights bacterias. Certain tests have shown that it may also be helpful in lowering our blood sugar level. They are totally natural and have almost zero side effects. 
The aloe vera supplements or juice are made from original leaves of the aloe vera plant that looks like a cactus plant with small spikes on the sides. The inner flesh of the leaves are extracted and used in making the supplements. Everybody has known that an aloe vera can only be used for sunburns. But recent animal test studies has shown that aloe vera helps in stimulating the insulin production from the pancreatic cells, but it is not totally confirmed, many other mechanisms can be involved.    
The perfect form and amount of dosage are not confirmed till now but some research has shown that a 1000 mg per day in capsules or 30 ml (2 tablespoon) for the aloe juice supplement can do the work. But you should consult your healthcare professional before going for this supplement as it is known that aloe vera do not interact with all the medications, so the doctors can tell you that the aloe vera is even right for your body or not. You should also keep in mind that if you are taking digoxin, which is a heart medicine then you should avoid taking aloe vera supplements.
Probiotics
You must have known about probiotics, as it is common to take for keeping the health in check. People know probiotics for prevention against bacteria and microbes that affect different organs of the human body. But little they know that probiotic supplements can support the carbohydrate handling in the body when taken in a right ratio. The proper handling of the carbs in the body helps in lowering your blood sugar level. So now you can rely on probiotics for your irregular blood sugar level too. 
If your gut bacteria is damaged then you may suffer from several diseases and this includes diabetes too. The probiotic supplements are made from beneficial microbes and bacterias infused with some herbal compounds that improves body health and it also develops better handling for carbs in the body for better energy production. Animal tests have shown that the probiotics help in avoiding the destruction of the insulin producing pancreatic cells due to lack of bacterias and it also reduces the inflammation. Many other mechanisms may be involved that are unknown for the moment. 
It is strongly recommended to consume a probiotic that has more than one beneficial species (bacterias and microbes). There is no perfect mixture of microbes till date, but you can try a combination of L.rhamnosus, L.acidophilus, and B.bifidum. Probiotics likely don't interact with all medications, they have some exceptions. So it is better to consult your doctor before starting these probiotic supplements for better results and to know whether your body is suitable for this or not. One more thing to keep in mind is that generally probiotics don't cause harm to the body but sometimes they can show some infections in people with impaired immune systems.  
Berberine
Berberine is a very unique supplement that helps in supporting your blood sugar in a very natural way. It is not really an herb; rather it is a compound that is taken from different plant roots and stems such as Phellodendron, Oregon grape, goldenseal. It is bitter in taste and is very helpful for your increased blood sugar level.
They are made with the roots and stem of some unique plants and are blended in with some important minerals that help in promoting a healthy body. Recent studies have shown that they have a very good result in maintaining the level of blood sugar. This supplement promotes the stimulation of insulin by supporting the pancreatic cells that produce insulin. They also improve the sugar uptake from your blood into your muscle for more energy and an active body. This, in turn, helps to lower the blood sugar level.  
It is recommended to take an adequate amount such as 300-500 mg of dose 2-3 times every day with big meals to avoid stomach problems. You should obviously consult your doctor before starting the berberine supplement as sometimes they cannot interact with some medications and everyone's body may have a different requirement. The Berberine can sometimes cause severe disturbances in digestion such as diarrhea or constipation when taken in a large amount. This can be avoided with a smaller dose of 300 mg per day. 
Vitamin D
We all know that the sun is the prime source of vitamin D and it is a very common vitamin. It provides various advantages to our body such as it promotes the health of our bones and teeth, it supports our normal growth and also enhances the immune system of our body. Certain studies have shown that vitamin D also helps in improving and maintaining the blood sugar level. Vitamin D deficiency can be very risky for those who have type 2 diabetes. So the vitamin D supplements will do the work.
Vitamin D supplements are made from their prime sources blending them with other important vitamins and minerals. It is a very advantageous supplement as it boosts your immune system along with lowering your sugar levels. These supplements enhance the working of the insulin-producing pancreatic cells and stimulate the insulin that makes our body more responsive to the insulin. Hence, producing more energy.
It is recommended to take the supplements which have the active form cholecalciferol, or D3. As they act more precisely and fast providing the best results. Everyone's body has different requirements, so it is important to do a vitamin D test of your body before taking the supplement to know the best dose that is good for you. You must consult a doctor before going for the supplement as the vitamin D supplement can show some simple to moderate reactions when taken with several medications. Your doctor will suggest the best dose for you and combinations of medications that are compatible.
Magnesium
Magnesium is also one of the most common compounds taken by people who are suffering from diabetes and it has shown some pretty good results in lowering the blood sugar level. Most of the people who do not have their blood sugar under control have a deficiency of magnesium in their bodies. Magnesium supplements show a very good chance in the blood sugar level by lowering them. They are very healthy and have very few side effects if taken properly.
The magnesium supplements are generally made from regular sources of magnesium and blending it with some important herbs. Recent studies have shown that type 2 diabetes generally lacks magnesium. So taking the magnesium supplements helps in supporting the pancreatic cells that produce insulin and promotes the normal secretion of the insulin. It also promotes the action of insulin on your body tissues hence helping in producing healthy energy in the body. 
People with diabetes are generally recommended to take a typical dose of 250-350 mg per day. You should remember that you must take these magnesium supplements with a meal as doing so promotes the absorption of the magnesium into the body. You should always consult your doctor before taking the magnesium supplement as it is important to know if your body has sufficient magnesium levels or not, and magnesium may interact with some of the medications such as antibiotics and diuretics. You should strictly avoid magnesium oxide as it may be very risky causing diarrhea sometimes. 
American Ginseng
American ginseng is proven to show a very good chance in the blood sugar level of normal healthy people as well as type 2 diabetics. They are found in the states of North America in the form of small plants or herbs. There is one more type that is called Korean red ginseng, but American ginseng is one of its kind and has a pretty good work on regulating blood sugar levels. You can take the American Ginseng supplements if you are tired of trying to maintain your blood sugar levels. 
It is generally grown in the states of North America and is made by blending with all other important vitamins and minerals in the perfect ratio. Usually, when a type 2 diabetic person took 1 g of American ginseng before the three meals for a stretch of two months, along with their regular medications and exercises, their blood sugar level was decreased by 10 % compared to the ones who were on Placebo. The American Ginseng supplement improves the health of the pancreatic cells that produce insulin hence enhancing the insulin secretion to the body. It also supports and enhances the response of the body cells to insulin. 
Generally, it is recommended to take a dose of 1 gm at least 2 hours before a meal three times a day, if it is taken just before the meal then it may dip the sugar level too low. It is tested that a dose of more than 3 gm a day doesn't result in any additional benefit. You must consult your doctor before taking these supplements as your body is different from others and the dosage may differ. Some precautions should be kept in mind such as you should not take it if you are taking warfarin, a blood thinner as the American ginger may reduce its effectiveness. This supplement may also make your immune more sensitive interfering with immunosuppressant medicines.
Gymnema
Gymnema Sylvestre is a part of the traditional ayurvedic diabetes treatment of India. The Indians have named the plant gurmar, which means the sugar destroyer. It is a very useful herb that shows pretty good results and helps in lowering the blood sugar level naturally. In case you are tired of every medication and exercise for lowering your sugar level then you can take the supplements made with Gymnema Sylvestre and maintain your blood sugar levels effectively and naturally. 
It is made from the original plant found in India, and it is blended with some other herbs, vitamins, and minerals that make them very healthy and nutritious. Certain studies have shown that if a type 2 diabetic consumes a dose of 400 mg of Gymnema leaf extracts every day for 18-20 months then they may experience about a 29% decrease in their blood sugar level. The Gymnema supplement helps in reducing the absorption of sugar in your gut and improves your body cells' sugar uptake from the blood. It also helps in aiding the pancreatic cells that produce the insulin in the meantime. 
It is recommended to take a dose of 200 mg of Gymnema leaf extracts two times a day with meals for better absorption. You must consult your doctor before starting this Gymnema supplement as it may interact with some of the regular medications, and you should know about the perfect dosage for your body. In case you take an insulin injection then you must discuss it with your doctor before taking it as it promotes the blood sugar effects of insulin. You should be aware as a liver damage complaint has also come due to this supplement. 
Alpha-Lipoic acid
Alpha-Lipoic acid is a powerful antioxidant and vitamin-based compound produced in the liver and is also found in several food items such as red meat, spinach, and broccoli. Certain tests have shown that it is very helpful in controlling blood sugar levels in a natural manner. You can go for the ALA ( Alpha-Lipoic Acid) supplements, they are very effective and show almost no side effects when taken properly with precautions. 
This supplement is made by extracting the acid from its prime sources like broccoli, spinach, etc., and is blended with some important vitamins and minerals that are useful for the body. It helps in promoting the sensitivity of the insulin present in the blood and also supports in maintaining the sugar uptake of the body cells from the blood. These changes take a few months to show but have a very effective impression. 
It is recommended to take a total amount of  600-1200 mg per day divided into at least 3 meals. It should be taken before a meal for better absorption. You should always consult your doctor before starting this supplement as it may cause problems to those who have the hyperthyroid disease and take hyperthyroid therapy. You should also keep in mind that this supplement should be avoided if one is suffering from vitamin B1 deficiency or is having a problem with alcoholism. Consult your doctor for the precise dosage prescription according to your body's needs.     
FAQs
What can happen if you are hypoglycemic?

 
Hypoglycemia means the sugar levels in your blood have dropped below normal to a severe extent. At this time, the brain cells don't get a continuous supply of glucose and can stop working leading to instant death. The brain cells cannot produce glucose and need a constant uninterrupted supply of glucose. This means taking something sweet when you think you are having a hypoglycemic shock can help restore normal blood glucose levels.

 
Which is dangerous: hypoglycemia or hyperglycemia?

 
Hypoglycemia is a dangerous situation because it can lead to instant death while hyperglycemia causes collateral damage over the years.

 
Conclusion
Almost all the supplements may help you in decreasing your blood sugar level. The natural compounds like ginseng, cinnamon, several herbs, vitamin D, and magnesium. You may encounter a different experience than what the studies have shown as it depends on the timing, dosage, and different body needs. You should always discuss with your doctor as some supplements can interact with the regular medications resulting in the lowering of the blood sugar level too low. One last thing to keep in mind is that you should try only one supplement at a time to check the control of your sugar level. One common problem is that it is not always possible to take the right amount of supplement as needed by the body religiously especially when we are taking it in the crude form. So, it is beneficial that you religiously take supplements like DSC Blood Sugar Ultra Supplement with cinnamon and other fully natural ingredients in it that are present in proper proportions.