What can you do for neuropathy in your feet?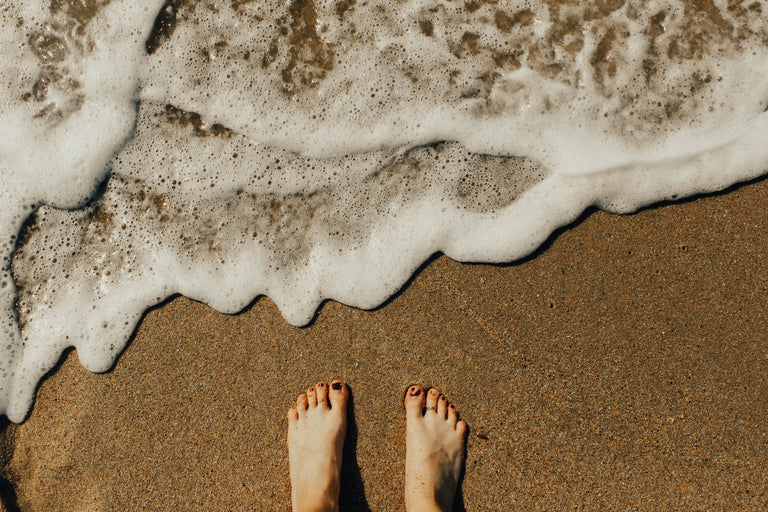 Neuropathy in the feet, also known as peripheral neuropathy, is a condition that affects the peripheral nerves and causes a range of symptoms such as numbness, tingling, pain, and weakness in the feet. It is a prevalent condition that can have a significant impact on a person's quality of life. Addressing neuropathy in the feet is crucial for minimizing discomfort, managing symptoms, and preventing further complications.
Causes and Risk Factors of Neuropathy in the Feet
Neuropathy in the feet can be caused by various factors, with diabetes being one of the primary culprits. High blood sugar levels associated with diabetes can damage the nerves over time, leading to neuropathy. Other medical conditions, including autoimmune disorders, kidney disease, and vitamin deficiencies, can also contribute to the development of neuropathy. Lifestyle and environmental factors such as alcohol abuse, exposure to toxins, and certain medications may increase the risk of neuropathy.
Symptoms and Diagnosis of Neuropathy in the Feet
Individuals with neuropathy in the feet may experience a range of symptoms, including numbness, tingling, burning sensation, sharp pain, muscle weakness, and sensitivity to touch. These symptoms can vary in severity and may progress gradually or suddenly. A proper diagnosis is essential for effective management. Healthcare professionals may employ various diagnostic procedures, such as physical examinations, nerve conduction studies, and blood tests, to identify and determine the underlying cause of neuropathy.
Treatment Options for Neuropathy in the Feet
Several treatment options are available to help manage neuropathy in the feet and alleviate symptoms. Medications such as pain relievers, anti-seizure drugs, and antidepressants may be prescribed to manage pain and discomfort. Lifestyle modifications play a crucial role in managing neuropathy, including proper foot care and hygiene practices, regular exercise, and physical therapy. 
Diabetic Sock Club's Men's Over The Calf Compression Stocking Socks are specially designed to provide optimal support and relief for individuals with neuropathy in the feet. These socks offer a perfect blend of functionality and comfort. With their carefully selected materials and seamless construction, they ensure a soft and irritation-free experience, reducing the risk of friction and pressure points. The compression level is specifically tailored to enhance blood circulation, alleviate pain, and reduce swelling. Additionally, the moisture-wicking properties of these socks promote hygiene and help control odor. Designed for durability, Diabetic Sock Club's Men's Over The Calf Compression Stocking Socks are built to withstand everyday use, making them a reliable and long-lasting choice for individuals seeking effective neuropathy management.
For individuals with diabetic neuropathy, managing blood sugar levels through dietary adjustments and medication adherence is vital. Alternative and complementary therapies like acupuncture, acupressure, transcutaneous electrical nerve stimulation (TENS), and the use of nutritional supplements and herbal remedies may also provide relief. In severe cases, surgical interventions may be considered as a last resort.
Prevention and Management Strategies
Preventing neuropathy in the feet involves maintaining a healthy lifestyle and managing underlying conditions. For individuals with diabetes, tight control of blood sugar levels is crucial. Regular foot inspections can help detect any issues early on, preventing complications. Wearing supportive footwear and using orthotic devices can provide comfort and alleviate pressure on the feet. Ongoing communication with healthcare professionals ensures that any changes or concerns are addressed promptly.
Coping with Neuropathy in the Feet
Living with neuropathy in the feet can have psychological and emotional impacts. Coping strategies such as seeking support from support groups, counseling, and healthcare professionals can help individuals navigate the challenges. Adaptive strategies for daily activities and mobility, such as using assistive devices or making modifications in the living environment, can also improve functionality and independence.
Research and Future Developments
Ongoing research initiatives are focused on finding better treatments and management strategies for neuropathy in the feet. Scientists are exploring emerging technologies and therapies such as nerve stimulation techniques, regenerative medicine, and gene therapy. These advancements hold promise for more targeted and effective approaches to neuropathy management in the future.
Conclusion
Neuropathy in the feet can significantly impact a person's daily life, but there are various steps individuals can take to manage and alleviate symptoms. Seeking professional advice, adhering to treatment plans, and making necessary lifestyle modifications are key in effectively managing neuropathy. By staying informed about current research and developments, individuals can remain hopeful for future advancements in neuropathy management that may further enhance quality of life.