Types of foot damage from diabetes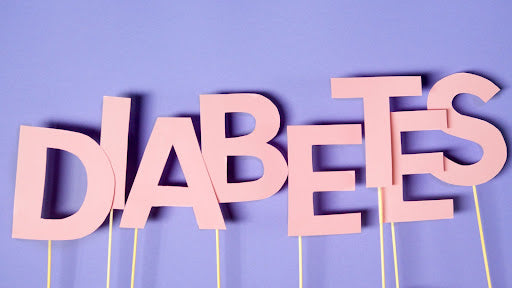 People with diabetes often experience issues with their feet. They are more likely to get foot infections, deformities, and sores. You might be concerned that diabetes will cause you to lose a foot, toe, or leg, or you may know someone who has, but by taking care of your feet daily, you can lessen your risk of developing diabetes-related foot issues. Managing your blood sugar, sometimes called blood glucose, helps support the health of your feet.
Diabetes and your feet 
The majority of foot issues in people with diabetes are caused by these two critical consequences of the condition: (1) nerve damage or peripheral neuropathy, which is responsible for the increased risk of foot problems in people with diabetes; and (2) poor circulation or peripheral artery disease (PAD):
Peripheral neuropathy. Diabetes can harm your nerves, which is called neuropathy. The damage to the peripheral nerves happens in several ways that all appear to be correlated with persistently high blood sugar levels. Peripheral neuropathy symptoms include reduced sensitivity in the legs and feet's nerves, making it challenging to sense heat, cold, pain, or injuries because of a lack of feeling. Tingling, discomfort, or burning are additional symptoms of peripheral neuropathy in the affected areas. Due to this condition, a cut or sore on your foot could worsen and be infected if you cannot feel it. The muscles of the feet might also work improperly because nerves are damaged. This can cause the foot to be out of alignment, putting pressure on specific foot parts.
Peripheral artery disease (PAD), also known as peripheral vascular disease (PVD), describes the constriction or occlusion of arteries outside the heart and brain by atherosclerotic plaques. Sometimes referred to as peripheral vascular disease (PVD), there is narrowing or occlusion by atherosclerotic plaques of arteries outside the heart and brain. This is sometimes referred to as the "hardening" of the arteries. Diabetes might also result in less blood flowing to your feet. It may be difficult for an infection or sore to heal if there is insufficient blood flow to your legs and feet. Sometimes a severe disease never fully recovers, which might have serious consequences.
Diabetes-related foot damage
In this article, we'll look at the foot issues that persons with poorly controlled or uncontrolled diabetes may experience. People with diabetes experiencing these can have the risk of infection and significant side effects and might end up with amputation.
Diabetic calluses
Areas of hardened, thicker skin cells are called calluses. Large calluses on the feet may affect how well shoes fit and make walking difficult. The main problem with calluses is that they make it more likely for infections and ulcers to occur. Protecting the feet requires keeping calluses clean and eliminating them as needed.
Diabetic ulcers
According to an article from Stat Pearls, approximately 7% of persons with peripheral neuropathy experience diabetic foot ulcers yearly. A foot ulcer is a deep sore or skin rupture. Minor scrapes, cuts that take a long time to heal, or rubbing in poorly fitting shoes can all result in foot ulcers. A person might not become aware of the ulcers until they are severe due to poor circulation and nerve damage. Insufficient blood flow might also delay healing. If ulcers are not treated, the foot may suffer harm and develop an infection.
Additionally, ulcers may make walking extremely difficult. Socks and shoes may make ulcer symptoms worse. For the best treatment for your ulcer, seek your doctor's guidance.
Bullous diabeticorum 
This disorder, which refers to the spontaneous production of blisters, can also occur in people with diabetes. Unknown causes contribute to the abrupt blister production and unexpected resolution of bullous diabeticorum. Despite being perceived as rare, it is probably underdiagnosed, which leads to improper care management and higher morbidity for specific patients. Multiple factors contribute to diabetes' increased risk of blisters. First, diabetic neuropathy may impair a person's ability to recognize when their shoes do not fit. Additionally, it might alter how they move, making blisters more likely.
Blisters can potentially get infected, which can hurt and raise the danger of an infection spreading throughout the body.
Gangrene
This is the death of body tissue, most often caused by a lack of blood flow to the area due to infection or injury. Your blood vessels become poisoned by high blood sugar, which harms them. As a result, the damaged area receives less blood supply.
You run a higher chance of getting gangrene if you have diabetes. Not just your blood vessels, but your nerves can also be harmed by high blood sugar levels, resulting in a loss of sensation in the afflicted area. Your risk of suffering an injury could increase as a result. 
Charcot's foot
This nerve damage wreaks havoc on your foot's joints and soft tissues. Although it is uncommon, Charcot's foot is a lower-extremity severe consequence that might result in limb amputation, affecting people with peripheral neuropathy, particularly those with diabetes mellitus. 
There may be redness, warmth, and swelling at first. Aside from soft tissues and joints, the bones of your foot or ankle are all impacted by Charcot. Your bones can grow brittle and crack, and your foot or ankle joints can dislocate, giving your feet an unusual form.
Seeking medical care 
Diabetic people are more prone to have a foot injury and be unaware of it until an infection occurs due to issues with blood flow and nerves. Amputation is usually the best course of action when a condition cannot be cured, leads to an abscess, or insufficient blood supply causes gangrene. If you have diabetes, call your healthcare professional right away if you feel any of the following to prevent experiencing the worst-case scenario:
Any modification to the foot form

Any alterations to the feet's skin, such as a wound, areas of redness or blackness, warmth, or an odd odor

Loss of hair on your legs, feet, or toes

Loss of sensation in the toes, feet, or legs.

Leg or foot pain, tingling, burning, or cramping

Yellow, thick toenails.