Top 10 Facts about Diabetes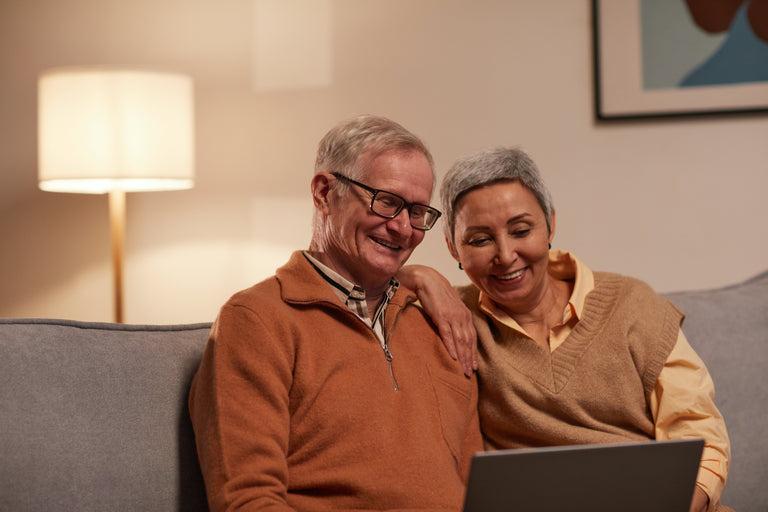 The first thing that likely comes to mind when you hear "diabetes" is probably high blood sugar. The importance of blood sugar or glucose to your health should be considered. The tissues and muscle cells rely heavily on glucose as an energy source. It serves as the primary fuel for the brain.
Each form of diabetes has a different primary cause. However, diabetes can result in excess sugar in the blood and other serious health issues regardless of type.
Your body's capacity to make or use insulin, a hormone that enables your body to convert glucose (sugar) into energy, is impacted by diabetes. This illness is permanent and, if untreated, can cause severe complications like amputation or, worse yet, death.
Diabetes can be a complicated topic, so here are ten facts about this disease that you may—or may not—know.
Top 10 facts about diabetes
There are 537 million adult diabetics worldwide.
Adults with diabetes range in age from 20 to 79. By 2030, there will be 643 million diabetics worldwide, and by 2045, there will be 783 million.
This is alarming since those who have diabetes experience a variety of significant health issues. For example, severe disorders affecting the body's organs might result from high blood glucose levels.
There are three primary types of diabetes
Although we think of diabetes as a general phrase for a high blood sugar problem, there are three primary forms of the disease. The three kinds of diabetes are Type 1, Type 2, and gestational.
A hereditary disease that tends to manifest in childhood is type 1 diabetes. Because the immune system is attacking the pancreatic cell that manufactures insulin, this autoimmune illness causes your body to stop producing insulin. As a result, insulin must be taken daily by people with Type 1 diabetes to survive.
Over time, type 2 diabetes, which is primarily lifestyle-related, develops. When your blood sugar levels are too high, type 2 diabetes develops. If you have type 2 diabetes, you will become resistant to insulin, which will cause you to produce too much insulin. As a result, your blood sugar will start to build up due to this overproduction.
The final type of diabetes is gestational diabetes, initially discovered during pregnancy (gestation) and disappears after the baby is born. But after giving delivery, Type 2 diabetes is more likely to strike women who have gestational diabetes. 
Type 2 Diabetes affects most of those with the disease.
Type 2 diabetes affects 90–95 percent of those who have it. Type 2 diabetes is more likely to occur in those over 45. Type 2 diabetes can also be influenced by heredity and weight. Type 2 diabetes has been identified by the World Health Organization (WHO) as an epidemic that is rapidly spreading around the world and is linked to rapid increases in weight, obesity, and physical inactivity.
Type 1 Diabetes is most common in young people
While Type 2 diabetes is more prevalent in adults, Type 1 diabetes affects 5 to 10% of diabetics, mostly in children and young adults.
Diabetes type 1 (sometimes referred to as insulin-dependent or juvenile diabetes) typically develops in childhood. African Americans and Hispanics/Latinos are most likely to experience it.
People with diabetes can still consume sweets.
Sugar-free diets are not necessary for people with diabetes. As long as they are consumed as a part of a nutritious diet plan or in conjunction with exercise, sweets, chocolate, and other sugary foods can still be consumed by persons with diabetes, according to the American Diabetes Association.
Diabetes does not prohibit the consumption of sweets. A serving of ice cream or even a piece of cake is still an acceptable treat. Ask a certified dietitian to help you include your favorite snacks in your meal plan if you're craving them. A dietitian can also assist you in lowering the sugar and fat content of your preferred dishes. Moderation is important.
Diabetes significantly contributes to renal failure, amputation, blindness, and other serious consequences.
Diabetes can become out of control and cause severe problems if it is not adequately treated and managed. This condition may injure kidneys, cause blindness, or even impact dental health. Diabetes that is not treated correctly can result in heart conditions, stroke, a body that takes longer to recover, and infections in your wounds.
It may result in illnesses like diabetic retinopathy, which can impair your vision and result in blindness. In addition, it can cause substantial damage to your kidneys because, over time, blood vessels and nephrons in the kidneys are harmed by high blood sugar caused by diabetes, making them less effective than they should be.
Diabetes that is not under control can potentially result in heart disease and stroke. Additionally, it can impede your body from recovering as quickly or recognizing the gravity of an injury. A slow-healing wound is more prone to contract an infection, develop an ulcer, or become an open sore (particularly on the feet and legs). If the condition is not adequately treated, it may worsen and cause damage. Additionally, it can spread throughout the body, necessitating amputation in some cases.
Prediabetes is a big deal
Don't let the "pre" deceive you. Prediabetes can be compared to a fork in the path. Your chance of developing type 2 diabetes increases if you ignore it.
Prediabetes is a significant health problem. Blood sugar levels in prediabetes patients are higher than average but not yet high enough for a diabetes diagnosis. You run a higher risk of getting type 2 diabetes, heart disease, and stroke if you have prediabetes.
Prediabetes can go years without showing any symptoms. As a result, likely, you won't become aware of your prediabetes until significant health issues manifest. If you have any prediabetes risk factors, talk to your doctor about checking your blood sugar.
Type 2 Diabetes is something you can prevent.
Age and being overweight or obese are risk factors for Type 2 diabetes; however, as childhood obesity rates grow, so do incidences of Type 2 diabetes with an early onset.
Nevertheless, even if you have a high risk of developing type 2 diabetes, you can avoid or delay it by making simple, attainable lifestyle adjustments, such as reducing weight and being more active.
Diabetes and depression are clinically related
Diabetes patients are more likely than the general population to experience anxiety and depression. Diabetes management can be demanding and result in depressive symptoms. Diabetes can lead to difficulties and health issues that could exacerbate depressive feelings. Making bad decisions in life might be caused by depression. These include consuming unhealthy foods, exercising less, smoking, and gaining weight.
It's crucial to get mental health treatment to deal with these difficulties. A conversation with a doctor or diabetes educator is an excellent first move. Through online or local diabetes support groups, people can also get emotional support.
Despite having diabetes, you can still lead an everyday life.
It's not necessary for diabetes to be frightening or to take over or ruin your life. You are still capable of leading a fulfilling life. With a healthy lifestyle and benchmark monitoring, living with diabetes can be improved.
You can reduce the signs and problems of diabetes with moderate-regular exercise and weight loss. But, of course, having a medical team on your side will also be a good idea.