The 12 Best Diabetic Socks for Men 2022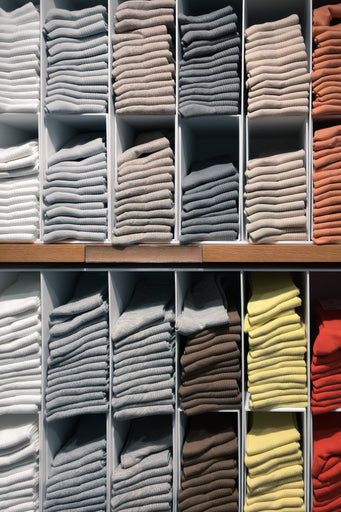 Are you living with Diabetes? If diabetes type 1 or type 2 are a part of your life you must know how that brings with it a plethora of foot problems. The reason why most diabetic people experience foot problems is that diabetes related neuropathy is known to cause a lot of nerve damage. The most affected areas of this nerve damage is the lower body, most importantly the feet and legs. 
Most diabetic patients get severe wounds on this part of their body and because of diabetes they have a hard time getting it fixed. Even a seemingly innocent scratch can turn into a harrowing wound. People with diabetes should be extremely careful when it comes to foot care as worst comes to worst they might end up losing their lower limbs. 
Foot care for diabetic patients includes using the appropriate accessories. One of the most important accessories for them is socks. Medicated socks prevent diabetic patients from many different problems including blocked blood circulation and blisters. It is a great investment if you want to prevent anything bad from happening. Just make sure you buy the right one and you'll be good to go. There are several options available for you to choose from. To make the choice easier, here are some top diabetics socks for men to choose from: 
Best Diabetic Socks For Men
Made with pride in the USA, Diabetic Sock Club's Cotton Diabetic Socks are the highest quality socks you can find with the features you need.  Designed with 80% Cotton for moisture management to keep feet cool, dry and comfortable.  They also have a loose fitting top that stays up but will not leave marks.  Physician approved therapeutic, recommended for circulatory problems, diabetes, edema, neuropathy.  These socks also feature a wide top with extra stretch for comfort, loose fitting, non-binding top that stays up.  These are the best diabetic socks you'll find on the market today!
If you are on a low budget but still want high quality socks, you must definitely look into the Falari Therapeutic Diabetic Socks. According to experts, these socks are your best bet if you are on a budget. The biggest problem that diabetics face is restricted blood flow. These socks counter that by making the top loose so the blood circulation is not hindered. These socks are not exactly high-tech which is why they are best for minor problems such as poor circulation or neuropathy. The socks are quite popular on Amazon and have great reviews. 
Facool's Diabetic socks have been quite popular for years as they are reported to be worth the effort. These socks are made of 40% Merino wool which is of the highest quality. Merino is a great fabric for socks as it help regulate temperature. This quality of the material makes the socks to be convenient to be worn all year long through different weathers. For diabetics who complain about sweaty feet, these socks are the best as the material is as breathable as can be. In addition to that, the Facool Merino Wool Diabetic Socks With Cushion Sole are a great treat for people who have sensitive feet. They won't cause you to chafe or even loose blood circulation. The additional benefit of this pair of socks is that they comes with a padding that covers from the toes all the way to the heels.
Yomandamor  Coolmax Diabetic Socks for Men are high quality socks with great longetivity. The reason for their high quality and longevity is the bamboo fibers used in the making. Coolmax is also a material used in the making of these socks that add great many points for the breathability of the socks. It is known to be quite drying and soaks up liquids quite quickly. With these socks you won't have any sort of irritation as they do not rub against your skin.  
If you are looking for knee-high socks that do not compromise on the quality then, +MD Extra Wide Cushion Sole Bamboo socks are all you need. These socks are made with 87% of bamboo fibers and because of that they are known to be very absorbent. Unlike most knee-high socks these socks do not hinder the blood circulation in your legs or feet. You can wear them all year round without having any troubles at all. The material is very breathable and in addition to that these socks also support some extra cushioning at the bottom to provide additional comfort. 
Many diabetics complaint that their socks fall off easily due to their loose fitting, but that's not the case with Silky Toes Diabetic Socks (Cotton). These socks are a comfortable fit where they do not restrict blood flow but also do not roll down over the course of the day. Moreover, these socks are great at making sure the temperature levels are maintained.  You will not have any blisters from these socks as they are seamless. Despite being very comfortable and convenient, these socks lack cushioning at the base of the foot to make it even more comfortable.  All in all, if you can do without the cushioning, these socks might be it for you. 
Do you like to stay active and on your feet? If yes, you might need Teehee's Viscose Bamboo Socks. These socks are specifically designed to help diabetic patients take part in vigorous activities without worrying about their socks coming off. These socks magically do not come off on their own while you are indulged in an intensive activity. Even if you sweat profusely, these socks will absorb it all leaving your feet dry with no chance of infections. The bamboo fibers them self serve a great purpose of killing all bacteria. These socks come with a padded soul which is favored by many diabetics. However, these socks provide arch support which is seldom seen in other socks. 
It is difficult to wear socks of a ticker material all through summer and this is why the Hugh Ugoli Diabetic Ankle socks are a customer favorite. These socks are made of bamboo fibers that are very lightweight and highly breathable. In summer time, sweating is inevitable. To prevent that sweating from causing you harm is very important. Which is why these socks can be a great fit for the summers. They probably have the highest concentration of bamboo fibers which makes them highly comfortable in all aspects. These socks also take away the pressure from your heels and toes by giving you reinforced heels and toes. 
It is surely a feat looking for winter socks that are not just warm but can also absorb moisture and help you stay comfortable. This winters you won't have to worry about finding the best winters sock as Loose Fit Stays Up Merino Wool socks are the socks you are looking for. The 72% Merino wool in it's composition helps it stay warm and breathable at the same time. Their seamless make is an added bonus as skin in winters can be dry causing chafing and consequently blisters. Get your hands on these come winter and you won't have to worry at all. 
Doctor's choice is a popular company for making premium quality socks. Their socks are ranked much higher than others. One of the most famous pair is the Doctor's Choice Diabetic and Neuropathy Aloe-Infused socks. This pair of socks is not just a prevention from blisters and skin problems but is also a treatment. The aloe-infused socks help you skin to heal. In addition, the material curbs any bacterial growth and bad smell. You get different lengths for this sock so you don't have to look the other way due to lack of sizes. 
Diabetic socks can be called out of fashion as they hardly come in any other colors except white or black. Taking it upon themselves to bring fashion into diabetic socks, Dr Segals has introduced Cotton Diabetic Socks that are of cool interesting colors and patterns. These socks are very comfortable as they come with a seamless interior along with a enhanced support at the base of the feet. These socks won't give up on you until you give up on them, they are very long lasting. 
Toe socks can be a choice for most but for some it is necessary as they can have blisters in between their toes. The IN4 Care Nano-Copper socks are the sole torch bearers for toe-socks made for diabetics. These socks are made of the highest quality and can give you a lot of comfort as they are anti-bacterial and extremely absorbent. If you do not have a low budget and can splurge on socks, these are a good option. 
Orthofeet is undoubtedly the best company for diabetic friendly socks. They have all it takes to cater to patients suffering from feet problems. Their socks are very soft without any seams making it extremely comfortable for people with the most sensitive feet. They have their own moisture-wicking system which makes their socks dry and a guaranteed fungus free. These socks are also loose fitting to feel blood flow regulated. The only catch for these socks is the price but that is understandable as you get the best of the best quality available.