Meal Plan for People with Diabetes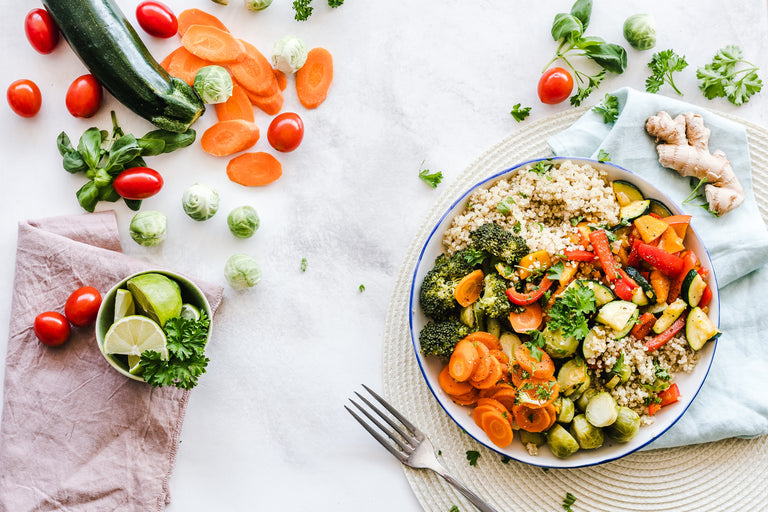 Diabetes is a chronic condition that affects millions of people worldwide. It can be managed with proper treatment, including medication, exercise, and diet. Meal planning is a crucial aspect of diabetes management, as it can help control blood sugar levels and prevent complications. In this article, we will explore the basics of creating a meal plan for people with diabetes, including the types of foods to include, portion control, and tips for sticking to the plan.
Understanding Diabetes
Before diving into meal planning, it's essential to understand diabetes and how it affects the body. Diabetes is a condition that occurs when the body cannot produce or use insulin effectively. Insulin is a hormone that regulates blood sugar levels. When the body doesn't produce enough insulin or can't use it properly, glucose (sugar) builds up in the blood, leading to high blood sugar levels. Over time, high blood sugar levels can damage blood vessels and nerves, leading to complications such as heart disease, kidney disease, and nerve damage.
There are three types of diabetes: type 1, type 2, and gestational diabetes. Type 1 diabetes is an autoimmune disease in which the body attacks and destroys the cells in the pancreas that produce insulin. Type 2 diabetes is the most common type, occurring when the body becomes resistant to insulin or doesn't produce enough of it. Gestational diabetes occurs during pregnancy and typically goes away after delivery.
Creating a Meal Plan
Importance of a Balanced Diet
A balanced diet is essential for people with diabetes to maintain healthy blood sugar levels. It's important to include a variety of foods from all food groups, including whole grains, lean proteins, vegetables and fruits, and healthy fats.
Types of Foods to Include in a Diabetes-Friendly Meal Plan

Whole Grains
Whole grains contain fiber, which helps slow down the absorption of carbohydrates, leading to more stable blood sugar levels. Examples of whole grains include brown rice, quinoa, whole-wheat bread, and oats.
Lean Proteins
Lean proteins, such as chicken, fish, turkey, and tofu, are essential for people with diabetes. They help keep you feeling full and satisfied, and they don't raise blood sugar levels as much as carbohydrates.
Vegetables and Fruits
Vegetables and fruits are an excellent source of vitamins, minerals, and fiber. They also contain carbohydrates, so it's essential to watch portion sizes. Examples of diabetes-friendly fruits and vegetables include spinach, broccoli, berries, and citrus fruits.
Healthy Fats
Healthy fats, such as those found in nuts, seeds, and avocados, can help improve cholesterol levels and reduce the risk of heart disease. It's important to watch portion sizes, as fats are high in calories.

Portion Control
Portion control is essential for people with diabetes to manage blood sugar levels. It's important to measure and track the amount of food you eat to ensure you're getting the right balance of carbohydrates, protein, and fat. A registered dietitian can help you determine the appropriate portion sizes for your needs.
The Importance of Reading Nutrition Labels
Reading nutrition labels can help you make informed choices about the foods you eat. Pay attention to serving sizes, total carbohydrates, and added sugars. Aim for foods with high fiber and protein content and low sugar and saturated fat.
Sample Meal Plan for One Day
1 slice of whole-grain toast
1 small apple
2 tablespoons of peanut butter
1 small banana
10 almonds
2 cups of mixed greens
1/2 cup of cherry tomatoes
1/4 cup of chopped carrots
3 ounces of grilled chicken breast
1/4 cup of quinoa
1 tablespoon of olive oil and balsamic vinegar for dressing
1 small pear
1/2 cup of low-fat cottage cheese
4 ounces of grilled salmon
1/2 cup of brown rice
1 cup of steamed broccoli
1 tablespoon of sesame seeds
1 small square of dark chocolate
Tips for Sticking to the Meal Plan
Meal Prep
Meal prepping can help you stay on track with your meal plan. Plan out your meals for the week and prep them in advance, so you always have healthy options on hand.
Snack Smart
Snacking can be a challenge for people with diabetes, as it's easy to reach for high-carbohydrate snacks that can spike blood sugar levels. Plan ahead and have healthy snacks on hand, such as raw vegetables, fruit, and nuts.
Be Mindful of Beverages
Beverages can contain hidden sugars and calories that can impact blood sugar levels. Stick to water, unsweetened tea, and coffee, and limit sugary drinks.
Conclusion
Creating a meal plan is a crucial aspect of diabetes management. A balanced diet that includes whole grains, lean proteins, vegetables and fruits, and healthy fats can help control blood sugar levels and prevent complications. Portion control, reading nutrition labels, and meal prepping are essential tools for sticking to the plan. With these tips, people with diabetes can enjoy delicious, satisfying meals while maintaining healthy blood sugar levels.
In addition to creating a healthy meal plan, it's also important to take care of your feet as a person with diabetes. Visit Diabetic Sock Club to explore our selection of diabetic-friendly socks and learn more about how they can help improve circulation and prevent foot complications.