Is Cinnamon As Good As Metformin?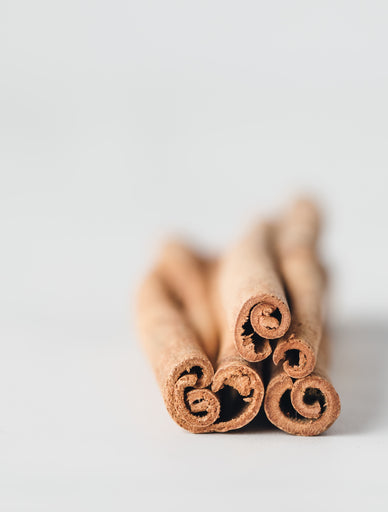 Do you know whether cinnamon has the same effects as Metformin? We need to understand their respective characters and features to find the answer.
Cinnamon is more of a spice that comes from the inner bark of the tree, Cinnamomum. People use it as a spice, medicine, and with other medicines. After undergoing a drying process, the bark curls up and yield cinnamon sticks or quills. You can grind these quills to get powdered cinnamon. Its use was rare and reserved for high-profile people, royals, etc.
We can further divide Cinnamon into two types:
Ceylon: Also called "true cinnamon," an expensive buy
Cassia: found in food products containing cinnamon, a cheap buy
On the other hand, Metformin is an FDA-approved drug given to patients with type-2 diabetes with a proper diet for controlling high blood sugar. It reduces the amount of sugar released by the liver in the blood. Plus, it enhances your body's response to insulin. Not to mention, insulin controls the level of sugar in your blood.
Read further to look into how cinnamon and Metformin help diabetics and if they have the same effect.
What does Cinnamon help With?
Cinnamon has a powerful anti-diabetic effect that lowers blood sugar, kills bacteria and viruses, and has certain drug-resistant fungi. Furthermore, it can react very strongly to the bacterial colony of biofilm that can damage the medicines in a hospital.
How Cinnamon fights Diabetes
Cinnamon contains lesser vitamins or minerals and large amounts of antioxidants, which give it the ability to fight high blood sugar levels. Antioxidants will help reduce oxidative stress, i.e., damage to your cells caused by free radicals.
An experiment conducted to assess cinnamon's antioxidant intensity found it had stronger antioxidant properties than the rest of the other 26 herbs tested. 
If you consume 500 mg of cinnamon extract every day for 12 weeks, you may observe a reduction in oxidative stress by 14% in adults with any pre-diabetes. This may be significant, as oxidative stress is common in every chronic disease, including type 2 diabetes. This feature can be a guard against diabetes.
Moreover, cinnamon may lower your blood sugar by imitating the insulin effects and increasing glucose travel into cells.
Lowers Blood Sugar and Hemoglobin A1c
In many controlled trials, cinnamon has shown promising results in lowering fasting blood sugar levels.
Cinnamon intake showed an average decrease of over 24 mg/dL (1.33 mmol/L) in a study of 543 people with type 2 diabetes. Although the findings of these studies show cinnamon's effectiveness, research into its impact on hemoglobin A1c is still ongoing. Some studies suggest a decrease, and other reports showed no change in hemoglobin.
Nonetheless, cinnamon has shown promise in lowering blood sugar but has a lesser impact on hemoglobin A1c.
Controls Blood Sugars after Meals
Blood sugar levels can rise dramatically after eating, depending on the size of the meal and how many carbs it contains.
These blood sugar swings can lead to an increase in oxidative stress and inflammation, which can harm your body's cells and put you at the risk of chronic disease.
Cinnamon can help keep blood sugar spikes in check after meals. According to some studies, it does so by slowing the pace at which food leaves your stomach. In another study, eating rice pudding with 1.2 teaspoons (6 grams) of cinnamon resulted in slower stomach emptying and lower blood sugar levels than eating rice pudding without it. 
Moreover, it can lower blood sugar levels after meals by inhibiting digestive enzymes that break down carbohydrates in the small intestine.
Can fight Common Diabetes Complications
Cinnamon does more than lowering fasting blood sugar or reducing blood sugar levels following meals. It may lower diabetes risk complications.
Humans with diabetes have double the chance of heart disease. Cinnamon can reduce such chances. 
A study on people with type 2 diabetes discovered that taking cinnamon decreases bad LDL cholesterol of 9.4 mg/dL (0.24 mmol/L) and also causes a decrease in triglycerides of 29.6 mg/dL (0.33 mmol/L). It also showed an average 1.7 mg/dL (0.044 mmol/L) growth in favorable or good HDL cholesterol.
Furthermore, a 12-week supplementation of two grams of cinnamon substantially reduced both systolic and diastolic blood pressure, according to another report. Diabetes has been linked to the development of Alzheimer's disease and other dementias in recent years, and many people now refer to Alzheimer's disease as "type 3 diabetes."
Cinnamon extracts appear to reduce the ability of two proteins, beta-amyloid and tau, commonly linked to Alzheimer's disease growth, to form plaques and tangles.
Hence, cinnamon may help lower the risk of diseases related to diabetes, such as heart disease and Alzheimer's disease.
Cinnamon Types 
Cinnamon is usually grouped into Ceylon and Cassia.
Cassia cinnamon comes from distinct species of Cinnamomum trees. It's generally cheaper, and you can find it in most products and the spice aisle of your grocery store.
In comparison, Ceylon cinnamon comes from the Cinnamomum Verum tree. It's expensive and less commonly found than Cassia. That said, studies have proven that Ceylon cinnamon carries more antioxidants. For this reason, Ceylon cinnamon may offer more health benefits.
Stay Cautious with Cinnamon
Cassia cinnamon is low in antioxidants and high in Coumarin, an organic compound found in many plants; it has the potential to be toxic.
In many studies, Coumarin has shown to be harmful to the rats' liver, raising concerns that it could also cause liver damage in humans. The tolerable daily intake of Coumarin is 0.045 mg per pound (0.1 mg/kg), according to the European Food Safety Authority.
This means, on average, a 165-pound (75-kg) individual will consume nearly a half teaspoon or 2.5 grams of Cassia cinnamon per day.
Since Cassia cinnamon has a high Coumarin level, by taking Cassia cinnamon supplements or consuming a large amount of it in foods, you can easily consume more than the upper limit.
Ceylon cinnamon, on the other hand, contains much less Coumarin. With this type, you cannot consume more coumarin than the suggested amount.
Diabetics who take drugs or insulin should be cautious when including this spice into their routine, as its addition on top of your current treatment may increase your risk of hypoglycemia or low blood sugar.
Since hypoglycemia can be life-threatening, it's best to consult your doctor before adding cinnamon into your diabetes treatment plan.
Besides, infants, pregnant women, and those with a long medical history should consult their physicians to determine if the benefits of cinnamon outweigh the risks.
Control Cinnamon Intake
There are numerous studies on cinnamon's properties of stabilizing/lowering blood sugar levels. Despite this, there is no consensus about how much cinnamon you can consume in order to reap the benefits while minimizing possible risks.
For most studies, experts have used 1-6 grams a day, in the form of a supplement or as a powder added to foods.
According to one study, people who took 1, 3, or 6 grams of cinnamon daily all reported decrease in their blood sugar by the same amount.
Those who took the smallest dose experienced the same benefit as those who took the largest dose. This suggests you do not need to take large doses to see the result.
Furthermore, several studies have shown that the Coumarin content of Cassia cinnamon varies. So, it's best not to consume more than 0.5-1 grams per day in order to avoid exceeding the daily limit. 
You don't have to be this cautious about Coumarin content when it comes to Ceylon cinnamon. 1.2 teaspoons (6 grams) of this type per day is safe.
Cinnamon's glycemic action is almost identical to that of a drug, so don't use this as an excuse to avoid taking Metformin.
This natural potent spice can lower blood sugar and aid in the management of common diabetes complications, among other health benefits.
Make sure to use Ceylon instead of Cassia if you choose to take cinnamon supplements or add cinnamon to your meals to lower your blood sugar.
While Ceylon cinnamon is more expensive, it contains more antioxidants and lower levels of coumarin, which can cause liver damage.
Health Benefits
Cinnamon
In addition to reducing cholesterol and controlling blood glucose, cinnamon has shown to:
Have a blood-clotting-preventative effect
Relieves pain patients with arthritis

 

Boost the immune system of the body
Get rid of yeast infections that are immune to treatment
Assist in indigestion relief
Leukemia and lymphoma cancer cells are less likely to proliferate
Keep food fresh by preventing bacterial growth and spoilage
Provide essential nutrients such as calcium, fiber, manganese, and iron.
Metformin
Metformin has great benefits for health in addition to giving relief for diabetes.
Improves fertility
Colon cancer prevention and treatment
Prostate cancer treatment
Ovarian cancer treatment
Enhanced gut bacteria
Dementia prevention
Conclusion
Cinnamon offers many health benefits and may help people with diabetes. However, its use is limited at the personal level or is in use very skeptically with different results under different conditions. 
According to existing medical advice, suggestion, and test results, it is still not conclusive if cinnamon can reduce the risk of mortality due to diabetes. 
Nonetheless, if some patients or diabetics want to try cinnamon instead of Metformin, it's best to consult their doctors. Metformin is an FDA-approved medicine for treating diabetics.