How to Get Rid of Swollen Ankles?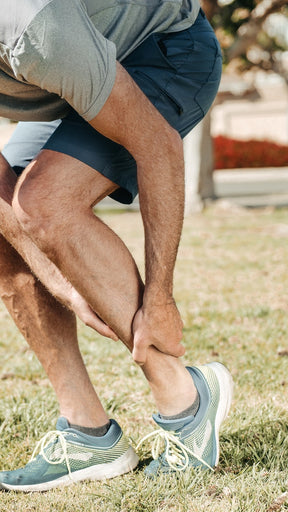 Many individuals experience swollen ankles and feet due to certain medical conditions, which can make it difficult for you to move around. The condition also increases the chances of falling, feeling heavy and uncomfortable due to constant pain and stretching. Ankles would swell when you have excessive fluid in the lower body.
Besides, it can further cause different health conditions like kidney infections, arthritis, and heart failure. Moreover, it may happen during the recovery period after surgery. Here are helpful ways to reduce the swelling in your ankles.
Causes of Swollen Ankles
Swollen ankles and feet occur due to poor blood circulation in your lower extremities. Any medical condition may cause swelling in your ankle. However, swelling is not a condition that requires standalone treatment, but it is associated with certain medical conditions, and you need treatment accordingly.
One of the primary reasons, as discussed above, is Edema, which causes fluid collection in the ankles and feet. The condition is common in older adults.
Edema can occur due to the following reasons:
Constant standing or sitting for long hours

Excessive salt intake

Overweight

Pregnancy

Use of specific medication (blood pressure, contraceptive pills, or steroids)

Kidney infection or heart problem

Blood clot

Insect bite or sting

Skin infection

Certain injury
Tips to Get Rid of Swollen Ankles
Let's discuss the tips to reduce pain and get rid of swollen feet.
Drink Plenty of Water
Water is essential to health, and drinking an adequate amount of water can help battle certain diseases in your body. Drinking water offers a lot of health benefits and is helpful for the body to stay hydrated and prevent ankle swelling. When you consume less water, your body suffers dehydration, and all fluid starts accumulating downwards and causes swelling. So, make sure to drink at least 8-12 glasses of water each day, as it can also help your body get rid of excess sodium.
Focus on Proper Diet
For avoiding swollen ankles, you need to focus on a proper diet. Make sure to include all healthy food in your diet like tomatoes, olive oil, nuts like almonds and walnuts, green leafy vegetables like kale, spinach, and carrots. In addition, include fatty fish like salmon, tuna, sardines, and mackerel. Also, eat fruits like blueberries, strawberries, oranges, and cherries.
Avoid fast food, potato chips, and sweets from your diet. Also, consume less sodium to decrease swelling in your ankles. You also need to reduce salt intake in your diet – no need to remove it entirely from the diet but limit its use.
Use Potassium Rich Food
Potassium deficiency is harmful to your body and can cause high blood pressure and water retention. Consider adding potassium-based food to your diet. The best potassium-based foods include sweet potatoes, white beans, chicken, salmon, bananas, pistachios, etc. You can also use orange juice or low-fat milk to get maximum benefits.
Take Magnesium Supplements
Magnesium deficiency can also cause swollen ankles. You can increase food in your diet that is high in magnesium. For instance, you can include almonds, broccoli, cashew, tofu, dark chocolate, spinach, avocados, etc.
Approximately taking 200 to 400 milligrams of magnesium regularly can help you get rid of swelling. Besides diet, you can also take magnesium-based supplements to reduce swollen ankles as per the doctor's prescription. Make sure you do not have a specific medical condition like kidney disease. Magnesium supplements can help against inflammation by minimizing inflammatory marker CRP; they also ensure other health benefits to your body.
Take a Walk
Walking is one of the great ways to get rid of swollen ankles and is suitable for overall health. It can keep your blood flow normal and minimizes the severity of swelling in your body. You can take a walk for about 30 minutes each day with a low-intensity stroll. 
Sleep on the left side
Here is another way to get rid of swollen ankles. Sleeping on the left side can provide you with specific health benefits. While sleeping, your organs release different toxins. Sleeping on the left side can relieve apnea and chronic lower back pain. Moreover, sleeping on the left side takes the pressure off the vein responsible for circulating blood from the bottom of the body and reverting to your heart. So, it is helpful to minimize your ankle swelling but make sure not to sleep on one side for the whole night.
Use Compression Socks
Compression socks are tight enough and a great solution to swollen ankles and feet. You can opt for lighter-weight socks to get the most relief, especially if you have diabetes. These socks gently squeeze your feet and improve blood circulation. One of the most significant advantages is they can help in preventing fluid collection in your ankles and feet and give you comfort from swelling and pain.
Soak your Feet in Warm Water
Soaking your feet in warm water for 20-25 minutes at least thrice a week is a natural way to relieve ankle swelling. Also, add some salt in warm water, mainly Epsom salt works well to relieve muscle pain. It is helpful to minimize inflammation and swelling and releases toxins from you by providing your utmost relaxation. Take a tub of warm water and add half a cup of salt, then soak your feet in the water. You will feel relief from pain, and also your swelling will reduce.
Control your Weight
Being overweight can hinder proper blood circulation and cause swelling in the ankles and feet. It causes extra strain on your ankle and feet, and you feel pain while walking. Besides, being overweight leads to fluid collection in your feet. When you have a healthy weight, it can minimize the strain on your ankle and reduce swelling. You can take supplements and healthy diets to lose weight as per doctor's prescription.
Best Exercises for Swollen Ankles
These are the simple but best exercises for swollen ankles that help to minimize swelling and provide comfort from pain. Therapists suggest the following activities as the best ones.
Butt Squeezes
Butt squeezes are the exercise that you can do while sitting or lying down. It strengthens the glutes (butt muscles) when you lift a quarter between the butt cheeks.
Do it slowly and hold the squeeze for some seconds, then make your body loose and take a break for few seconds between each contraction. You can repeat this exercise about three times a day.
Ankle Pumps
Ankle pump is an exercise that you can do while lying down and elevating your feet. You only have to move the feet, position your toes up towards the head, and place your toes downwards. You can do this exercise about 3 times a day and repeat it 30 times. It is one of the practical exercises while lying down, but you can do it in a seated position. While it may be more beneficial if you do it in a seated position, you can sit on a stool and lift your feet.
Single Knee to Chest Exercise
It is another effective exercise to relieve inflammation. You need to lift one knee to the chest, then back to a flat position. You can keep the other leg flat or bent on the bed to put more pressure on your back. Repeat the same process. You can perform the exercise up to 3 times a day. But make sure to discuss with the therapist individually as per your age concern. If you are an older adult, your therapist may suggest some exercises for you.
Precautions
Everyone's body responds differently, so all tips, supplements, and exercises may not work with the same effectiveness for everyone. Hence, there are many factors to consider, including age, weight, other related diseases, environmental factors, etc. 
It is always advisable to consult with a doctor personally before using any tip, supplement, or exercise yourself. If you have associated symptoms and swollen ankles, it is essential to consult with a doctor immediately. Your doctor may prescribe you a specific medication to reduce fluid retention and relieve pain and inflammation.
Moreover, if you are pregnant, never take any supplements or use any tips before the doctor's advice. Pregnancy is one of the significant reasons for swollen feet, so consult your doctor for your particular condition and symptoms to ensure you are taking the right supplements, tips, and exercises. 
Swollen ankles can lead to disorders like congestive heart failure, vein thrombosis, and liver complications. In that case, you need to seek prompt medical care and consult with a professional to discuss your particular symptoms. 
Further Tips
Make sure to lie down and keep the pillow under the swollen ankle to lift it upwards. 

Use comfortable shoes with no or low heels and a soft sole.

Wash your feet properly with warm water and dry them thoroughly. You can also apply moisturizer to prevent certain infections.
Bottom Line
Overall, the above tips can provide you comfort and relief from pain but make sure you do not have other medical conditions before choosing any treatment. Focus on your lifestyle and adopt natural tips to prevent the drastic effects of medication. 
Sources
7 EASY WAYS TO REDUCE YOUR SWOLLEN ANKLES
How Do You Get Rid of Swollen Feet and Ankles?