From Date Night to the Dance Floor: How Diabetic Socks Can Help You Keep Going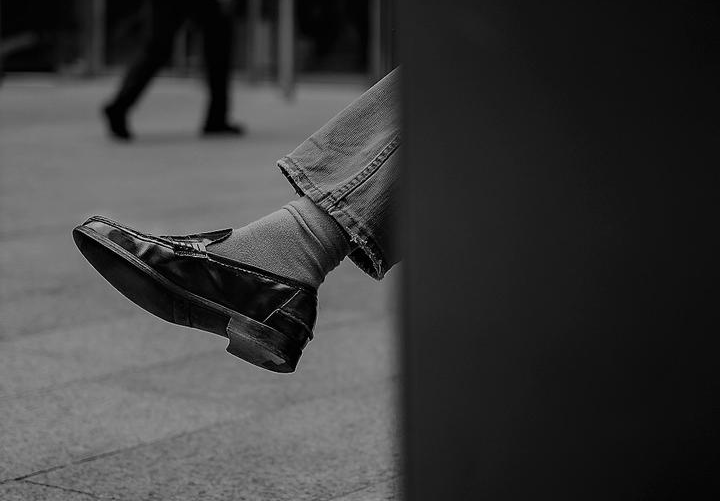 Living with diabetes comes with its own set of challenges, and one area that requires special attention is foot health. Diabetes can lead to complications such as neuropathy and poor circulation, increasing the risk of foot problems and injuries. Thankfully, there are preventive measures that can help individuals with diabetes maintain healthy feet, and one such measure is wearing diabetic socks. In this article, we will explore the importance of foot care for individuals with diabetes and delve into how diabetic socks can make a significant difference in various situations, from everyday wear to special occasions.
The Importance of Foot Care for Individuals with Diabetes
Diabetes affects foot health in several ways. High blood sugar levels can cause nerve damage, known as neuropathy, leading to loss of sensation in the feet. Additionally, diabetes can impair blood circulation, making it harder for wounds and infections to heal. These factors increase the risk of foot ulcers, infections, and even amputations if left untreated. Taking proactive steps to care for the feet is vital for individuals with diabetes to prevent such complications and maintain overall foot health.
What Are Diabetic Socks?
Diabetic socks are specially designed to provide additional support and protection for individuals with diabetes. They are made using unique features and materials that differentiate them from regular socks. Diabetic socks are non-binding and have a loose, non-constricting fit to prevent circulation problems. They also feature moisture-wicking fabrics to keep the feet dry, cushioned soles for added comfort, and seamless toe closures to prevent friction and blisters. Furthermore, many diabetic socks incorporate antibacterial properties to reduce the risk of infections.
Key Features of Diabetic Socks
Diabetic socks boast several key features that contribute to foot health and overall comfort:
Moisture-wicking and breathable fabrics:

Diabetic socks are made from materials that help draw moisture away from the feet, keeping them dry and minimizing the risk of fungal and bacterial infections.

Non-binding and seamless construction:

The non-constricting design of diabetic socks ensures proper circulation without leaving marks or causing discomfort. Seamless toe closures eliminate friction and reduce the likelihood of blisters.

Padded soles and extra cushioning:

Diabetic socks often have padded soles and additional cushioning to provide support, reduce pressure points, and enhance overall foot comfort.

Antibacterial and odor-control properties:

Many diabetic socks are treated with antimicrobial agents to prevent the growth of bacteria and control foot odor, keeping feet fresh and healthy.
Benefits of Diabetic Socks for Different Occasions
Diabetic socks offer numerous benefits for individuals with diabetes in various situations:
Everyday Wear: Diabetic socks provide all-day comfort and protection during regular activities. The moisture-wicking properties keep feet dry, reducing the risk of skin breakdown, blisters, and fungal infections. The non-binding design prevents pressure points and improves circulation, promoting overall foot health.
Sports and Physical Activities: Engaging in sports and physical activities requires proper foot support and stability. Diabetic socks with extra cushioning and seamless construction can help reduce the risk of foot injuries and provide added comfort during exercise.
Formal Events and Dress Shoes: Dressing up for special occasions often involves wearing formal shoes that may not be the most comfortable. Diabetic socks can offer a layer of protection and cushioning, ensuring comfort without compromising style. They prevent friction and blisters, allowing individuals to enjoy themselves without worrying about foot pain.
How Diabetic Socks Aid in Foot Health
Diabetic socks play a crucial role in maintaining foot health for individuals with diabetes:
Moisture Control: Moisture-wicking fabrics in diabetic socks help manage sweat and keep feet dry. This prevents the buildup of moisture, reducing the risk of fungal infections, foot ulcers, and skin breakdown.
Pressure Redistribution: Diabetic socks are designed to distribute pressure evenly across the foot, minimizing hot spots and reducing the likelihood of developing sores. By reducing pressure points, diabetic socks alleviate discomfort and promote healthy circulation.
Improved Circulation: The non-binding nature of diabetic socks ensures proper blood flow to the feet. By improving circulation, these socks help reduce swelling and edema, promoting overall foot health and preventing complications.
Selecting the Right Diabetic Socks
When choosing diabetic socks, it is important to consider factors such as size, fit, and individual needs. Proper sizing ensures that the socks provide the right level of support and comfort. It's also crucial to explore different brands and options available on the market to find the socks that best suit individual preferences and requirements.
Conclusion
Maintaining foot health is essential for individuals with diabetes, and diabetic socks offer significant benefits in this regard. By providing moisture control, pressure redistribution, and improved circulation, these specialized socks help prevent foot complications and ensure comfort throughout the day. Whether it's for everyday wear, sports activities, or special occasions, diabetic socks from Diabetic Sock Club can make a positive difference in keeping individuals with diabetes on their feet and enjoying life to the fullest.
Remember, foot care should be part of a comprehensive diabetes management plan. Consult with a healthcare professional or podiatrist for personalized advice on foot care and the use of diabetic socks.