Doctors Worry Lockdown May Worsen Diabetic Foot Ailments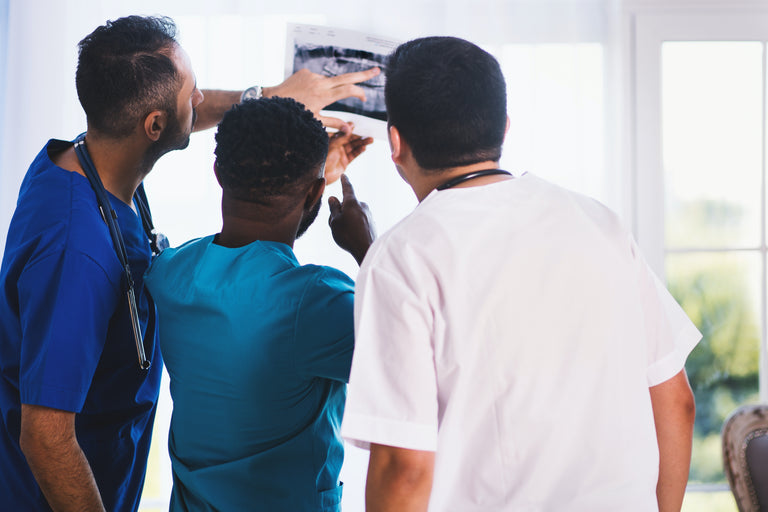 Diabetics have an increased risk of developing serious foot problems, and Diabetes UK is concerned that these issues could go untreated during lockdown. 
High blood sugar levels can cause damage to blood vessels, reducing blood flow to the feet, thereby reducing sensation as well. This is the root of many foot problems among diabetics, as any small injury, when unnoticed and untreated, can develop into a much larger issue. 
Even small cuts and blisters can become infected, which, in severe cases, could lead to amputation. 
While most severe cases can be avoided with preventative care, many doctors are concerned that the COVID-19 lockdowns could breed an assortment of issues among this group of people.
This is because many of those stuck inside are not getting ample low-impact exercise to promote healthy blood flow, blood pressure, and blood sugar levels. Many may also be temporarily unable to get their vital medications, whether due to unemployment or local restrictions. But one of the biggest fears podiatrists shared was drop in regular care.
Without routines to follow, many people struggle to maintain their regular level of self-care. This can be a major hazard for diabetics who must be sure not only to take their medications, eat healthy food, and exercise safely, but to regularly examine, wash, and dry their feet. In addition, walking barefoot, even indoors, opens a huge door to stubbed toes and cuts, which can ultimately become infected, so diabetics need to take care to always wear some sort of shoe. 
It's important to check your feet daily to look out for the signs of any issues. Since you may not have a routine right now, do it just before bed, since you probably do that every day. If you notice any open cuts, or changes in color, temperature, or shape, contact your doctor immediately. It's also a good idea to call in and see if you'll have to reschedule any regular appointments due to lockdown. 
As always, take medications as directed and try to keep blood sugar and blood pressure from getting too high, as high levels of either can create or exacerbate foot problems. Do your best to get some movement in each day, which will help with levels. 
Phaedra Perry, a diabetic specialist in the UK, said that: "We know that people with diabetes may feel uneasy about seeking medical help for problems with their feet while the UK continues to deal with the coronavirus pandemic, but foot problems can deteriorate very quickly, and ignoring problems with your feet can have devastating consequences...People with diabetes should seek medical help quickly if they notice anything unusual."
The same is the case in the US. Foot problems cannot be ignored, especially in diabetics. Something that looks small today can have a huge impact on your quality of life later if it results in debilitation or amputation. Many clinics and doctor's offices are beginning to open up for routine visits, and many others are offering by-request exams and emergency appointments. If you think something may be wrong, don't hesitate to call.