Benefits of Diabetic Socks for Everyone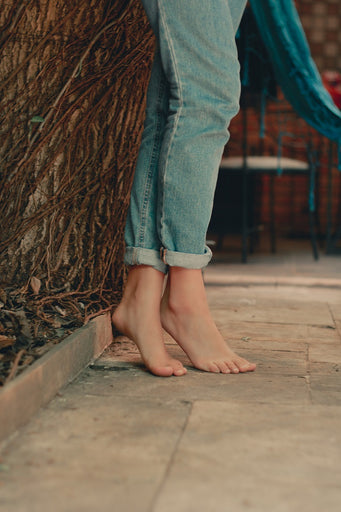 Can anyone wear diabetic socks?
Diabetic socks are known for being high quality and long lasting, and it's no surprise that many non-diabetics are curious about buying their own pair! Though diabetic socks are crafted with the needs of diabetics in mind, anyone can enjoy wearing a pair of themselves.
What are the benefits of wearing diabetic socks, even if you're not diabetic? In addition to providing comfort, support, and quality, there are plenty of other benefits to wearing diabetic socks. Read on to find out more about what wearing diabetic socks can do for you!
Support
Cotton diabetic socks are carefully crafted in order to support your feet. Diabetics require extra care and attention to their feet, so socks created for them incorporate several features to account for that. This includes extra padding in the heels and arches of the socks designed to help support your feet.
The support benefits of diabetic cotton socks can be beneficial to anyone. Diabetic socks are designed to fit snugly enough to support your legs and feet without constricting them.
Comfort
Diabetics have notoriously sensitive feet. Diabetic nerve damage, neuropathy, can lead to increased sensitivity and painful sensations in the feet and legs. This means that diabetic socks must be designed as comfortably as possible.
High quality diabetic socks are made from a blend of materials that are both comfortable and durable. In addition to being made from comfortable and breathable materials, diabetic socks are made with as few seams as possible. Seams can irritate and cause pressure points on sensitive diabetic feet, so it's crucial that diabetic socks limit the number of seams.
Quality
Because a diabetic needs a sock that will stay dry longer and go through more washings, diabetic socks are crafted with that level of quality in mind. Between quality construction and materials, diabetic socks are made to last and put up with daily wear and tear.
Even non-diabetics can enjoy the quality construction of a good pair of diabetic socks. Due to the lack of toe seams and snug construction, diabetic socks are perfect for all kinds of tasks.  
Though made with the diabetic foot in mind, anyone can enjoy the comfort and quality of a good pair of diabetic socks. The support provided by a well fitting pair of socks is unparalleled. A well made pair of cotton diabetic socks can be a real game changer for anyone with foot issues such as athlete's foot, fungus, or other foot infections.