Are compression stockings effective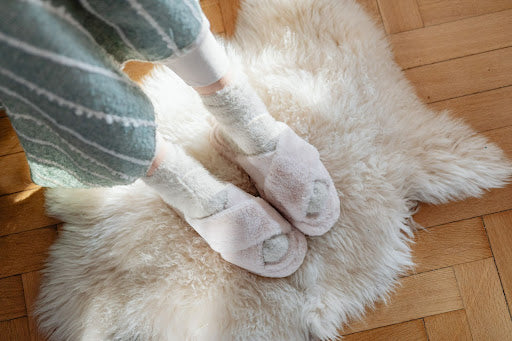 Compression stockings have gained popularity for their effectiveness in improving various medical conditions and promoting leg health. These specialized garments apply pressure to the legs, aiding in blood circulation and reducing swelling. If you're wondering about the efficacy of compression stockings, this article will provide a comprehensive overview.
Compression stockings work by exerting graduated pressure on the legs, with the highest pressure at the ankles and gradually decreasing as it moves up the leg. This compression helps improve blood flow, preventing blood pooling and reducing the risk of blood clots. Additionally, compression stockings can alleviate symptoms associated with varicose veins, deep vein thrombosis (DVT), chronic venous insufficiency, and edema.
What are the various types of compression stockings?
Compression stockings come in different styles and lengths, allowing individuals to choose the most suitable option based on their specific needs and preferences. Here are the various types of compression stockings commonly available:
Knee-High Compression Stockings: As the name suggests, knee-high stockings cover the lower legs and reach just below the knee. They are a popular choice for individuals who require compression primarily in the calf area. Knee-high stockings are easy to wear and provide effective compression for managing conditions such as varicose veins and mild edema.
Thigh-High Compression Stockings: Thigh-high stockings extend up to the mid-thigh or higher. They provide compression not only to the calf but also to the entire thigh area. Thigh-high stockings are recommended for individuals with more extensive swelling or those who require compression for conditions like deep vein thrombosis (DVT) or severe venous insufficiency.
Pantyhose or Full-Length Compression Stockings: Pantyhose-style compression stockings offer full coverage from the toes to the waist. They provide compression to the legs, as well as the abdominal area. Pantyhose stockings are commonly recommended for pregnant women to alleviate leg discomfort and promote healthy blood flow.
Compression Leggings or Tights: Compression leggings or tights are similar to pantyhose but are designed with a thicker, more opaque fabric. They provide compression from the feet up to the waist and are often used by athletes and active individuals to enhance performance, reduce muscle fatigue, and facilitate post-exercise recovery.
Compression Sleeves: Compression sleeves are shorter in length and typically cover the calf or forearm area. Unlike full stockings, they do not cover the foot. Compression sleeves are popular among athletes as they provide targeted compression to specific muscle groups while allowing flexibility and freedom of movement.
Compression Socks: Compression socks are similar to knee-high stockings but are primarily designed for everyday wear and comfort. They are available in various styles, including dress socks, athletic socks, and casual socks, allowing individuals to incorporate compression therapy into their daily routines without compromising on style or functionality.
How do compression stockings help, and are they effective?
Compression stockings are widely recognized for their ability to provide therapeutic benefits and improve leg health. By applying graduated pressure to the legs, these specialized garments offer several advantages and have been proven effective in various ways. Here's a closer look at how compression stockings help and their overall effectiveness:
Improved Blood Circulation: One of the primary benefits of compression stockings is their ability to

enhance blood circulation in the legs

. The graduated pressure exerted by the stockings helps to squeeze the veins, promoting blood flow back towards the heart. This prevents blood pooling in the lower extremities and reduces the risk of developing blood clots, particularly in individuals with a sedentary lifestyle or those at higher risk for deep vein thrombosis (DVT).
Reduced Swelling and Edema: Compression stockings assist in reducing swelling and edema in the legs. The pressure applied by the stockings helps to prevent fluid buildup in the tissues by improving lymphatic drainage and preventing excessive fluid leakage from the blood vessels. This can be beneficial for individuals with conditions such as chronic venous insufficiency, lymphedema, or post-surgical swelling.
Alleviation of Symptoms: Compression stockings can effectively alleviate various symptoms associated with leg conditions. Individuals suffering from varicose veins often experience discomfort, heaviness, and pain in the legs. Compression stockings provide external support to the veins, reducing symptoms and improving overall comfort. They can also help alleviate leg fatigue, achiness, and swelling caused by prolonged sitting or standing.
Prevention and Management of Venous Disorders: Compression stockings play a vital role in the prevention and management of venous disorders. They assist in maintaining proper venous tone and reducing the risk of complications associated with conditions like varicose veins, chronic venous insufficiency, and venous ulcers. Wearing compression stockings as recommended by healthcare professionals can slow down disease progression, improve healing rates, and enhance overall leg health.
Post-Surgical Recovery Aid: Compression stockings are often used during the post-operative phase to aid in recovery. They help minimize swelling, promote blood circulation, and reduce the risk of blood clots following surgical procedures, especially those involving the lower extremities. Compression stockings may be prescribed after procedures such as vein stripping, sclerotherapy, or orthopedic surgeries.
Numerous studies have demonstrated the effectiveness of compression stockings in managing various leg conditions. Research has shown that wearing compression stockings can significantly reduce symptoms, improve quality of life, and prevent complications associated with venous disorders. However, it's important to note that the effectiveness of compression stockings can vary depending on factors such as proper fit, adherence to usage instructions, and individual response.
Steps to find the suitable compression stockings for you
Finding the right compression stockings that cater to your specific needs and provide the desired level of comfort and effectiveness requires careful consideration. Here are some steps to help you find the suitable compression stockings:
Consult with a Healthcare Professional: Start by consulting with a healthcare professional, such as a physician or a vascular specialist. They will assess your condition, evaluate your symptoms, and recommend the appropriate compression level and type of stockings based on your specific medical needs.
Determine the Compression Level: Compression stockings are available in different compression levels, ranging from mild (low compression) to severe (high compression). The compression level needed depends on the severity of your condition. Your healthcare professional will guide you in determining the appropriate level, which is typically measured in millimeters of mercury (mmHg).
Consider the Length and Style: Choose the appropriate length and style of compression stockings based on your condition and personal preferences. Knee-high stockings are suitable for conditions focused on the calf area, while thigh-high stockings provide compression to the entire leg. Pantyhose or full-length stockings offer coverage up to the waist, and compression sleeves are designed to target specific areas like the calf or forearm.
Select the Right Size: Proper sizing is crucial for the optimal fit and effectiveness of compression stockings. Measure your legs accurately by following the manufacturer's guidelines or seeking assistance from a healthcare professional. Measurements typically involve taking the circumference of your ankle, calf, and thigh, as well as the length from your heel to the knee or thigh.
Choose a Trusted Brand: Select compression stockings from reputable brands that specialize in medical-grade compression garments such as

Diabetic Sock Club

. Look for brands that have a proven track record of quality, durability, and customer satisfaction. Reading reviews and seeking recommendations can also help in making an informed decision.
Consider Additional Features: Some compression stockings come with additional features that enhance comfort and convenience. These features may include reinforced toe and heel areas, moisture-wicking fabrics, antimicrobial properties, or special designs for maternity or athletic use. Consider your specific needs and preferences when evaluating these additional features.
Try Them On and Assess Comfort: Once you have obtained the recommended compression stockings, try them on and assess their comfort and fit. Make sure the stockings are snug but not overly tight or restrictive. They should stay in place without causing discomfort or cutting off circulation. Walk around and move to ensure they provide the desired level of support and flexibility.
Follow Usage Guidelines: It's important to follow the usage guidelines provided by the manufacturer and your healthcare professional. This includes wearing the compression stockings for the recommended duration, whether it's all day or during specific activities, such as exercise or prolonged sitting. Proper maintenance, including washing and drying instructions, should also be followed to ensure longevity and effectiveness.
Remember, the suitability and effectiveness of compression stockings may vary from person to person. Regularly monitor your symptoms and consult with your healthcare professional if you experience any concerns or changes in your condition. With proper selection and adherence to usage guidelines, compression stockings can provide significant benefits in promoting leg health and managing various leg-related conditions.
Compression stockings come in different levels of pressure, measured in millimeters of mercury (mmHg). The appropriate compression level depends on the specific condition being addressed. Mild compression (8-15 mmHg) is commonly used for individuals who experience minor leg discomfort or swelling. Moderate compression (15-20 mmHg) is suitable for managing varicose veins and mild edema. Higher levels of compression, such as firm (20-30 mmHg) and extra firm (30-40 mmHg), are prescribed for individuals with more severe conditions, like chronic venous insufficiency or lymphedema.
Tips for using compression socks
To make the most out of your compression socks and ensure optimal comfort and effectiveness, here are some helpful tips to keep in mind:
Wear them consistently: Follow the prescribed wearing schedule recommended by your healthcare professional. Consistency is key to experiencing the full benefits of compression socks.
Put them on properly: Take your time when putting on compression socks to ensure a proper fit. Smooth out any wrinkles and ensure the socks are evenly distributed on your legs for uniform compression.
Avoid rolling or folding: Avoid rolling or folding the top band of the socks, as this can create unnecessary pressure points or disrupt the compression gradient. Ensure the socks are pulled up fully to the desired length.
Take care of your skin: Keep your legs clean and moisturized to maintain healthy skin. However, avoid applying lotion or oil directly before wearing compression socks, as this can make them more difficult to put on.
Replace as needed: Over time, the elastic fibers in compression socks may stretch out, reducing their effectiveness. Replace your compression socks as recommended by the manufacturer or when you notice a decrease in compression or overall wear and tear.
Gradually increase wear time: If you're new to wearing compression socks, start by wearing them for a few hours a day and gradually increase the duration. This allows your body to adjust to the compression gradually.
Remove at night: Unless specifically advised by your healthcare professional, it's generally recommended to remove compression socks before going to bed. This allows your legs to have a break and promotes better circulation during sleep.
It's important to note that proper fit is essential for the effectiveness of compression stockings. Ill-fitting stockings may not provide the necessary pressure or could cause discomfort. Therefore, it's recommended to consult with a healthcare professional or use sizing charts provided by the manufacturer to ensure the correct fit.
While compression stockings are generally safe and well-tolerated, certain individuals may need to exercise caution. Those with peripheral artery disease, skin infections, or open wounds on the legs should consult a healthcare professional before using compression stockings. Additionally, individuals with certain medical conditions, such as diabetes or congestive heart failure, should seek medical advice to determine if compression stockings are suitable for them.
In conclusion, compression stockings have proven to be effective in managing and preventing various leg-related conditions. By improving blood circulation and reducing swelling, these stockings offer relief from symptoms and promote leg health. With different compression levels, styles, and advancements in comfort, there are options available to meet individual needs. However, it's crucial to ensure proper fit and consult with a healthcare professional for personalized recommendations.