9 Tips For Healthy Feet When Living with Diabetes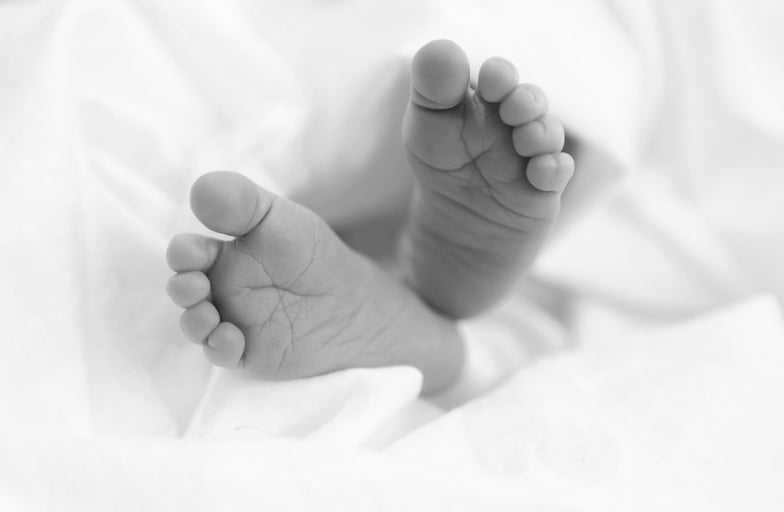 Foot care is an essential aspect of diabetes management. People with diabetes are at a higher risk of developing foot problems due to nerve damage and poor circulation. In fact, according to the American Diabetes Association, approximately 25% of people with diabetes will develop foot problems at some point in their lives. To help prevent foot problems, it's important to take good care of your feet. Here are 9 tips for healthy feet when living with diabetes.
Wear Proper Footwear

Wearing proper footwear is essential for people with diabetes. Shoes that don't fit properly or don't provide enough support can lead to foot injuries and infections. Here are some tips for choosing the right shoes:
Choose shoes with a wide and deep toe box to avoid pressure on your toes.

Look for shoes with good arch support and cushioning to prevent injuries and reduce stress on your feet.

Always wear socks with your shoes to reduce the risk of blisters and sores.




Check Your Feet Regularly

Checking your feet regularly is crucial for identifying any potential problems early on. Here are some tips for checking your feet:
Check your feet every day for any cuts, sores, blisters, or bruises.

Use a mirror to check the bottoms of your feet if you can't see them.

If you notice any problems, contact your healthcare provider right away.




Practice Good Foot Hygiene

Good foot hygiene is essential for preventing infections and keeping your feet healthy. Here are some tips for good foot hygiene:
Wash your feet daily with warm water and mild soap.

Dry your feet carefully, especially between your toes.

Use a moisturizer to keep your feet hydrated.




Moisturize Your Feet

Moisturizing your feet is important for preventing dry skin and cracks, which can lead to infections. Here are some tips for choosing the right moisturizer:
Choose a moisturizer specifically designed for feet.

Avoid applying moisturizer between your toes, as this can lead to fungal infections.




Keep Your Nails Trimmed

Keeping your nails trimmed is important for preventing ingrown toenails and other nail problems. Here are some tips for trimming your nails safely:
Cut your nails straight across and avoid cutting the corners too deeply.

Use a nail file to smooth the edges.

Don't cut your cuticles, as they help protect your nails from infection.




Avoid Walking Barefoot

Walking barefoot can increase the risk of foot injuries and infections, especially for people with diabetes. Here are some tips for avoiding walking barefoot:
Wear shoes and socks at all times, even when indoors.

Avoid wearing sandals or shoes without backs.

If you're at the beach or pool, wear water shoes to protect your feet.




Manage Your Blood Sugar

Managing your blood sugar levels is essential for preventing nerve damage and other complications of diabetes. Here are some tips for managing your blood sugar:
Follow your diabetes management plan as directed by your healthcare provider.

Monitor your blood sugar levels regularly and adjust your medication or insulin as needed.

Maintain a healthy diet and exercise regularly.




Exercise Regularly

Exercise is beneficial for people with diabetes, as it can improve circulation and help manage blood sugar levels. Here are some tips for incorporating exercise into your routine:
Talk to your healthcare provider before starting any new exercise program.

Choose low-impact exercises, such as walking, swimming, or biking.

Wear proper footwear and check your feet before and after exercising.




Visit Your Doctor Regularly

Regular check-ups with your healthcare provider are essential for monitoring your diabetes and identifying any potential foot problems. Here are some tips for preparing for your doctor's appointment:
Bring a list of any symptoms or concerns you have.

Wear loose-fitting clothing that allows your healthcare provider to examine your feet easily.
Taking care of your feet is crucial for people living with diabetes. By following these 9 tips, you can help prevent foot problems and keep your feet healthy. Remember to wear proper footwear, check your feet regularly, practice good foot hygiene, moisturize your feet, keep your nails trimmed, avoid walking barefoot, manage your blood sugar, exercise regularly, and visit your doctor regularly. By incorporating these tips into your daily routine, you can help reduce your risk of foot problems and improve your overall quality of life.
If you're looking for high-quality diabetic socks and foot care products, visit the Diabetic Sock Club. Our diabetic socks are specially designed to provide comfort and support for people with diabetes, and our hemp cream can help soothe nerve pain and discomfort. Sign up for our newsletter to receive exclusive offers and stay up-to-date on the latest diabetic foot care tips and information.